Four local agencies granted $10K each
November 29, 2021
The Dorchester Star
November 12, 2021
*****
BALTIMORE — Maryland Humanities announced a total of $910,000 in funding for 91 Maryland nonprofit organizations ($10,000 per organization) through its Sustaining Humanities through the American Rescue Plan (SHARP) Recovery Grants Fund. Recipients of the general operating grants include museums, historic sites, preservation and historical societies, and community and cultural organizations.
The grants were given to 19 Maryland counties, as well as Baltimore City. Combined with the 2020 CARES (Coronavirus Aid, Relief, and Economic Security) Act Emergency Relief Grants Fund, Maryland Humanities has now awarded $1.425 million in COVID-19 relief funding to organizations in every Maryland county and Baltimore City.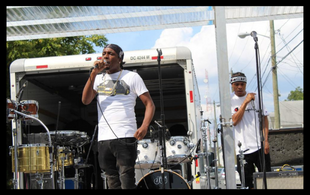 In Dorchester County, Alpha Genesis Community Development Corporation, Dorchester County Historical Society, Groove City Black Heritage and Culture Group Inc. and Richardson Maritime Museum Inc. all received grants. Read more of the article.