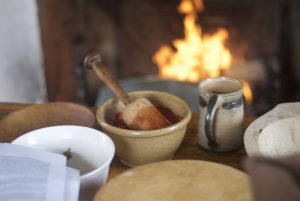 Tracing Maryland's History Through Food
Kara Harris has spent eight years researching Maryland culinary history. She travels the state and sometimes the country to research cookbooks written more than 100 years ago. For years ago, she turned her hobby into a blog, Old Line Plate. Harris tells us more about what cookbooks can tell us about our state's history.
Read the transcript.
November 26, 2019