Discover Great Places Through Reading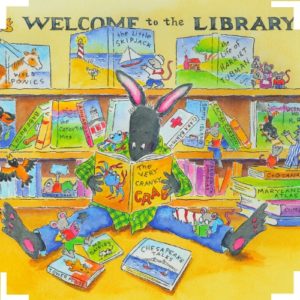 The National Book Festival is hybrid this year! Join us at the Parade of States on September 3 in the Convention Center. This year's theme for the festival, which features more than 120 authors, is "Books Bring Us Together."  Several of the events will be livestreamed. Videos of all presentations will be made available on demand shortly after the festival.
The Maryland State Library is proud to offer the Maryland Day by Day Family Literacy Activity Calendar. The print version of this calendar is designed to be a "Forever" calendar, meaning it can be used over again, year after year. We hope that this calendar provides your family with a love of learning to span the entire year, from January to December.
Discover great places through reading with Great Reads! Every year, a list of books representing the literary heritage of the 50 states, the District of Columbia and the U.S. Virgin Islands is distributed by the Library of Congress's Center for the Book during the National Book Festival.
Maryland's Great Reads selection for 2022 is I, Matthew Henson: Polar Explorer by Carole Boston Weatherford. Learn more about Henson and the author below and watch this great panel from last year of three Great Reads authors talk about how books opened the world to them!
Great Reads from Great Places 2021: A Conversation with Children's Authors About Social Justice
About the Book

I, Matthew Henson: Polar Explorer by Carole Boson-Weatherford, illustrated by Eric Velásquez

Matthew Henson was not meant to lead an ordinary life. His dreams had sails. They took him from the port of Baltimore, around the world, and north to the pole. No amount of fear, cold, hunger, or injustice could keep him from tasting adventure and exploring the world. He learned to survive in the Arctic wilderness, and he stood by Admiral Peary for years on end, all for the sake of his goal. And finally, after decades of facing danger and defying the odds, he reached the North Pole and made history.

About the Author

Carole Boston Weatherford is a children's book author and poet who "mines the past for family stories, fading traditions, and forgotten struggles." A number of Weatherford's books tell the stories of African-American historical figures such as Harriet Tubman, Jesse Owens, and Billie Holiday. Other books recount historical events such as the Greensboro Sit-ins and the bombing of the Sixteenth Street Baptist Church in Birmingham. Weatherford's books have received a wide variety of awards, including a Caldecott Honor for Moses: When Harriet Tubman Led Her People to Freedom.