Discover Great Places Through Reading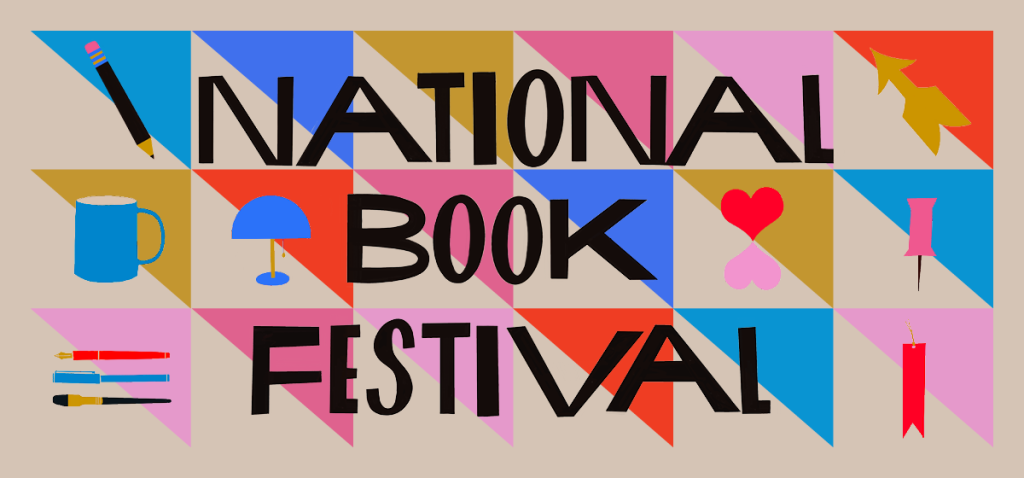 Discover the United States through reading with Great Reads, Great Places! Every year, a list of adult books and a list of children's books representing the literary heritage of the 50 states, the District of Columbia, Puerto Rico, the U.S. Virgin Islands, American Samoa, Guam, and Northern Marianas are represented by the Library of Congress's Center for the Book Affiliates at the National Book Festival. Come listen to our two authors in the video below!
Childrens selection: We Are Water Protectors by Carole Lindstrom.
Adult selection: Kings of B'more by R. Eric Thomas.
R. Eric Thomas will be appearing from 12 PM to 2 PM at the Maryland Table (table 124) in the Roadmap to Reading area to sign books and greet readers. Stop by to meet this fantastic author!
Learn more about Maryland's 2023 Great Reads selections below.
About the Great Read's Adult Book Selection

Kings of B'more by R. Eric Thomas

A 2023 Stonewall Honor Book for Young Adult Literature

With junior year starting in the fall, Harrison feels like he's on the precipice of, well, everything. Standardized testing, college, and the terrifying unknowns and looming pressures of adulthood after that—it's like the future wants to eat him alive. Which is why Harrison is grateful that he and his best friend, Linus, will face these things together. But at the end of a shift at their summer job, Linus invites Harrison to their special spot overlooking the city to deliver devastating news: He's moving out of state at the end of the week.

To keep from completely losing it—and partially inspired by a cheesy movie-night pick by his dad—Harrison plans a send-off à la Ferris Bueller's Day Off that's worthy of his favorite person. If they won't be having all the life-expanding experiences they thought they would, Harrison will squeeze them all into their last day together. They end up on a mini road trip, their first Pride, and a rooftop dance party, all while keeping their respective parents, who track them on a family location app, off their trail. Harrison and Linus make a pact to do all the things—big and small—they've been too scared to do. But nothing feels scarier than saying goodbye to someone you love.

About the Great Read's Adult Author

R. Eric Thomas is the bestselling author of Here for It: Or, How to Save Your Soul in America, a Lambda Literary Award finalist; and the YA novel Kings of B'more, a Stonewall Honor book. Both books were also featured as Read with Jenna book club picks on Today. He is also a television writer (Apple TV+'s Dickinson, FX's Better Things), a Lambda Literary Award–winning playwright, and the long-running host of the Moth in Philadelphia. For four years, Thomas was a senior staff writer at Elle online, where he wrote the popular "Eric Reads the News" column.
About the Great Read's Children's Book Selection

We Are Water Protectors by Carole Lindstrom; illustrated by Michaela Goade

Inspired by the many Indigenous-led movements across North America, We Are Water Protectors issues an urgent rallying cry to safeguard the Earth's water from harm and corruption—a bold and lyrical picture book written by Carole Lindstrom and vibrantly illustrated by Michaela Goade.

Water is the first medicine.
It affects and connects us all . . .

When a black snake threatens to destroy the Earth
And poison her people's water, one young water protector
Takes a stand to defend Earth's most sacred resource.

About the Great Read's Children's Author

Carole Lindstrom is the author of the New York Times bestselling and Caldecott Award-winning We Are Water Protectors. She is Anishinabe/Métis and is a proud member of the Turtle Mountain Band of Ojibwe Indians. She was born and raised in Nebraska and currently makes her home in Maryland.