Ready for a literary road trip? Check out Route One Reads!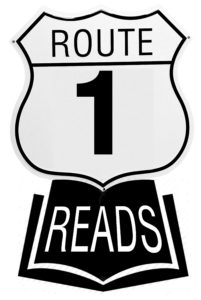 Route One Reads is a special partnership connecting the East Coast Centers for the Book from Maine all the way to Florida. Following an annual theme, each Center for the Book selects a book to represent its state on our collective reading list.
The theme for 2022 is "Literary Fiction."
Visit the Route One Reads website to see how you can travel 2,369 miles and explore 15 states plus DC, all from the comfort of your favorite reading nook!
Mary Jane
by Jessica Anya Blau
This year's Route 1 Reads selection is a novel set in 1970's Baltimore and follows the shy and quiet fourteen-year-old Mary Jane as she's exposed to a liberal world of sex, drugs, and rock and roll when she lands a summer job as a nanny for the daughter of a local doctor.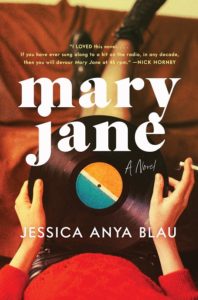 About the Author

Jessica Anya Blau was born in Boston and raised in Southern California. Her novels, including the nationally bestselling novel The Summer of Naked Swim Parties and The Trouble with Lexie have been featured on The Today Show, Good Morning America, CNN and NPR, and in Cosmo, Vanity Fair, In Style, Country Living, Bust, Time Out, Parade, Oprah Summer Reads and other national publications. Jessica's short stories and essays have been published in numerous magazines, journals and anthologies. Jessica co-wrote the script for Love on the Run starring Frances Fisher and Steve Howey. She has taught writing at Johns Hopkins University and The Fashion Institute of Technology. Currently, Jessica lives in New York.  

About the Book

Mary Jane is Almost Famous meets Daisy Jones & The Six in this "delightful" (New York Times Book Review) novel about a fourteen-year-old girl's coming of age in 1970s Baltimore, caught between her straight-laced family and the progressive family she nannies for—who happen to be secretly hiding a famous rock star and his movie star wife for the summer.

In 1970's Baltimore, fourteen-year-old Mary Jane loves cooking with her mother, singing in her church choir, and enjoying her family's subscription to the Broadway Showtunes of the Month record club. Shy, quiet, and bookish, she's glad when she lands a summer job as a nanny for the daughter of a local doctor. A respectable job, Mary Jane's mother says. In a respectable house.

The house may look respectable on the outside, but inside it's a literal and figurative mess: clutter on every surface, Impeachment: Now More Than Ever bumper stickers on the doors, cereal and takeout for dinner. And even more troublesome (were Mary Jane's mother to know, which she does not): the doctor is a psychiatrist who has cleared his summer for one important job—helping a famous rock star dry out. A week after Mary Jane starts, the rock star and his movie star wife move in.

Over the course of the summer, Mary Jane introduces her new household to crisply ironed clothes and a family dinner schedule, and has a front-row seat to a liberal world of sex, drugs, and rock and roll (not to mention group therapy). Caught between the lifestyle she's always known and the future she's only just realized is possible, Mary Jane will arrive at September with a new idea about what she wants out of life, and what kind of person she's going to be.