Celebrating books, reading, libraries, Maryland writers, and our state's literary heritage
The Maryland Center for the Book (MCFB), an affiliate of the national Center for the Book in the Library of Congress, develops and supports literary programs and outreach activities that engage citizens across Maryland in literature and reading. As a program of Maryland Humanities, MCFB highlights our region's literary heritage and calls attention to the importance of books, reading, literacy and libraries.
Join the Maryland Center for the Book and our network of partners to:
Find a good book to read and discuss with others. Join the conversation around One Maryland One Book.
Celebrate books with thousands of other book lovers. Join MCFB at state and national book festivals.
Connect with our community on Facebook! Find us at Maryland Center for the Book.
Watch or attend unique literary events, from book festivals to special presentations. Have you seen the Library of Congress (LOC) and American Library Association's "Books & Stories to Strengthen Families" symposium? Maryland Center for the Book was a supporting sponsor! Catch up by watching the full webcast.
One of 52 state affiliates of the Library of Congress Center for the Book, MCFB is a program of Maryland Humanities, with satellites at Talbot County Free Library and Washington County Free Library.
Ready for a literary road trip? Check out Route One Reads!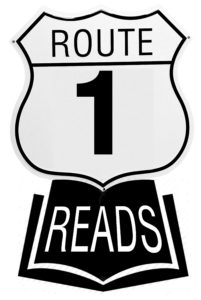 Route One Reads is a special partnership connecting the East Coast Centers for the Book from Maine all the way to Florida. Following an annual theme, each Center for the Book selects a book to represent its state on our collective reading list. The theme for 2022 is "Literary Fiction" and the Maryland Center for the Book's pick is Jessica Anya Blau's Mary Jane.
Mary Jane takes place in 1970s Baltimore, where fourteen-year-old Mary Jane loves cooking with her mother and singing in her church choir. Shy, quiet, and bookish, she's glad when she lands a summer job as a nanny for the daughter of a local doctor.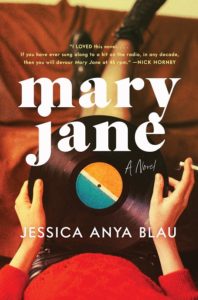 Over the course of the summer, Mary Jane has a front-row seat to a liberal world of sex, drugs, and rock and roll. Caught between the lifestyle she's always known and the future she's only just realized is possible, Mary Jane will arrive at September with a new idea about what she wants out of life, and what kind of person she's going to be.
Visit the Route One Reads website to see how you can travel 2,369 miles and explore 15 states plus DC, all from the comfort of your favorite reading nook!