Celebrating books, reading, libraries, Maryland writers, and our state's literary heritage
The Maryland Center for the Book (MCFB), an affiliate of the national Center for the Book in the Library of Congress, develops and supports literary programs and outreach activities that engage citizens across Maryland in literature and reading. As a program of Maryland Humanities, MCFB highlights our region's literary heritage and calls attention to the importance of books, reading, literacy and libraries.
Ready for a literary road trip? Check out Route One Reads!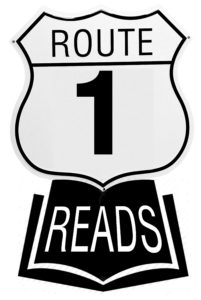 Route One Reads is a special partnership connecting the East Coast Centers for the Book from Maine all the way to Florida. Following an annual theme, each Center for the Book selects a book to represent its state on our collective reading list. The theme for 2020 is "Historical Fiction" and the Maryland Center for the Book's pick is Sujata Massey's The Widows of Malabar Hill.
The Widows of Malabar Hill takes place in 1920s India where Perveen Mistry, Bombay's first female lawyer, is investigating a suspicious will on behalf of three Muslim widows living in full purdah when the case takes a turn toward the murderous.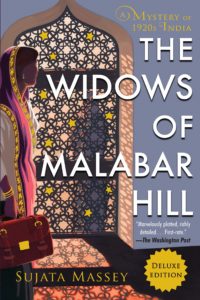 Visit the Route One Reads website to see how you can travel 2,369 miles and explore 15 states plus DC, all from the comfort of your favorite reading nook!