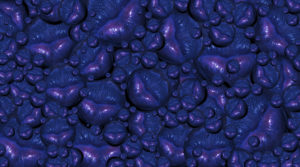 Unruly Bodies: An Art Exhibition at Stevenson University
As she read Unruly Bodies, an online magazine curated by bestselling author Roxane Gay, Aden Weisel thought of visual artists who addressed some of the themes as the magazine. Inspired by the magazine, Weisel – the Exhibitions Director and Gallery Curator at Stevenson University – then curated an exhibition with the same title. She tells us more.
Read the transcript.
(Photo credit: Felandus Thames | Da Blacker Da Berry | 2019 | Archival inkjet | 72 x 108 in. Courtesy of Stevenson University Art & Design Galleries.)
June 28, 2019