Seven New Members Join Maryland Humanities Board of Directors
October 20, 2022
New members represent five Maryland counties
(Baltimore) – Maryland Humanities is pleased to welcome seven new members to the organization's Board of Directors.  They join 24 other volunteers in service.  The new Board Members are: Mollie Caplis, Baltimore County; Tahira Christmon, Howard County; Rachael Gibson, Montgomery County; Dr. Tuajuanda Jordan, St. Mary's County; Dr. Shauna Knox, Montgomery County; Soo Koo, Montgomery County; and Dr. Marshall F. Stevenson, Jr., Somerset County.
In addition to the five new members, the Board of Directors includes: Mary Hastler (Chair), Harford County; Keith Stone (Vice Chair), Baltimore City; Carmel Roques (Secretary), Howard County; Dr. Ronald (Ron) H. Nowaczyk (Treasurer), Allegany County; Julia (Julie) Madden (Government Liaison), Howard County; Alicia McLeod (Chair Elect), Baltimore County; Kendra Brown, Prince George's County; Chanel Compton, Baltimore City; Mary Mateer Cummings, Garrett County; Mark Irwin, Montgomery County; The Honorable Ronald (Pete) Lesher, Jr., Talbot County; Heather Mitchell, Howard County; Kimberly R. Moffitt, Baltimore County; Randy Ontiveros, Prince George's County; Dr. Maarten Pereboom, Wicomico County; Jeanne Pirtle, St. Mary's County; Cynthia Raposo, Montgomery County; Thomas (Tom) Riford, Washington County; Dr. Nancy Rogers, Montgomery County; Jennifer Shea, Montgomery County;  Saima Sitwat, Baltimore City; Guffrie Smith, Calvert County; Sharon Whitney, Anne Arundel County; and Allyson Black Woodson, Anne Arundel County.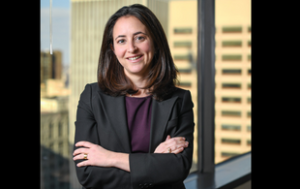 MOLLIE CAPLIS has served as an attorney at Wright, Constable & Skeen, LLP since 2004. She has cultivated a family law practice where she works with clients from initial meeting to resolution of matter. Caplis outlines options to achieve clients' goals including negotiation, mediation, collaborative practice, and litigation. She is the President of Collaborative Professionals of Baltimore. Past volunteer work includes sitting on the Maryland Bar Association's Board of Governors, the Young Lawyers' Division of the Baltimore City Bar Association (BCBA), and chairing the BCBA's Family Law Committee. Caplis has her law degree from University of Baltimore and her B.A. from Brandeis University. (Baltimore County)
Caplis says: "The values of the Maryland Humanities—which include challenging people to consider complex issues and alternative points of view, as well as placing a value on collaboration—are so important to me, personally and professionally. I could not be more excited to serve on the Board and have the opportunity to learn from such tremendously thoughtful and accomplished professionals."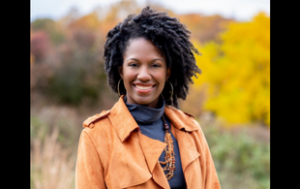 TAHIRA CHRISTMON is the Vice President of External Affairs at Association of Black Foundation Executives (ABFE). Charged with advancing ABFE's mission and brand, she leads the organization's membership, partnerships, and communications priorities. She serves as the Treasurer of Howard County Chapter of Mocha Moms, and as a member of Emerging Leaders in Philanthropy. She received her graduate degree from University of Maryland, College Park and her undergraduate degree from Syracuse University. (Howard County)
"I'm thrilled to serve Maryland Humanities as a new Board member," says Christmon. "I'm ecstatic about the future of this organization and its vision to support bold experiences for all Marylanders."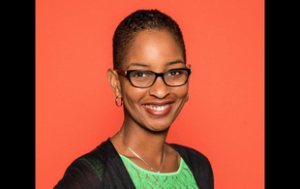 RACHAEL GIBSON currently serves as the Deputy Chief – Firmwide leader of Diversity, Equity, and Inclusion at Crowe, one of the largest public accounting, consulting, and advisory firms in the United States. In prior roles, Gibson served as a strategy and change management consultant. She has also managed grantmaking programs and spearheaded numerous capacity-building initiatives, including ones aimed at deepening the leadership development opportunities for nonprofit leaders, strengthening the back-office systems for nonprofit organizations, and evaluating the effectiveness of advocacy efforts. (Montgomery County)
Gibson says: "I'm thrilled to serve on a board of such an esteemed and impactful organization. I'm deeply passionate about the humanities and I'm looking forward to working with the team at Maryland Humanities in our shared quest to use the humanities to enhance lives and enrich communities across the state."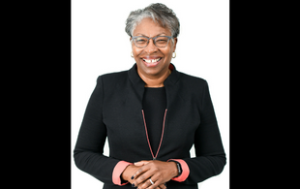 TUAJUANDA JORDAN is the seventh president of St. Mary's College of Maryland and a professor of biochemistry. Previously, she has served as a faculty member and moved up the administrative ranks at several higher education institutions, including having served as the Director of Science Education at Howard Hughes Medical Institute. Awards include the 2018 American Association for the Advancement of Science Fellow in Science Education, Purdue University's Distinguished Women Scholars, Fisk University's Talented Tenth, and the honor of Top 25 Women in Higher Education from Diverse Issues in Higher Education. Maryland Humanities featured Jordan as a speaker in their Beyond the Statements: Leading Racial Equity in Humanities Organizations series. (St. Mary's County) 
"I am honored to be selected to be on the Maryland Humanities Board, especially as the President of St. Mary's College of Maryland, The National Public Honors College based in the founding location of our state," Jordan says. "As educators, we have a special mission to teach, shape the future, understand our past, and honor those who came before us. At St. Mary's we do this daily and at all public events by acknowledging that our campus is the ancestral home of the Yacocomico and Piscataway Peoples and was partly built and sustained by enslaved people of African descent; and we pledge to make our college more accessible, inclusive and equitable –  all which strongly supports the vision of Maryland Humanities. I look forward to serving as an extension of our mission in support of our state's citizens."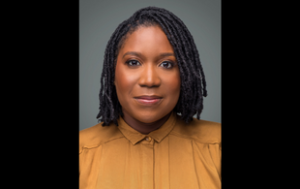 SHAUNA KNOX is Chief of (Racial Equity) Strategy at Associated Black Charities. She also serves as Co-Chair of the United Nations Permanent Forum for People of African Descent. Knox is a researcher, policy activist, and philanthro-advocate, with expertise in the decolonization and re-humanization of Black citizens of the Global South. Prior to her role at Associated Black Charities, Knox received a Breakthrough Award during her five-year tenure at the U.S. Department of Education. She was also named the sole Subject Matter Expert for Human Trafficking and Child Labor Exploitation at the Department. In this capacity, Knox led all of the agency's inter- and intra-agency work related to Human Trafficking. Dr. Knox was also responsible for the production of the second edition of the Human Trafficking in America's Schools: What Schools Can do to Prevent, Respond, and Help Students to Recover from Human Trafficking guidance document, released in January 2021. Knox received an Honorable Mention from the AERA Division B: Curriculum Studies Outstanding Book Award for 2021, for her first book: Engaging Currere Toward Decolonization: Negotiating Black Womanhood through Autobiographical Analysis. (Montgomery County)  
Knox says: "I believe Maryland Humanities is the right place in this moment for working earnestly toward deconstructing the veneer of a post-racial fantasy, so that we can all be afforded the dignity of wholeness in our humanity. I'm honored to have the opportunity to work towards this end with these chosen people."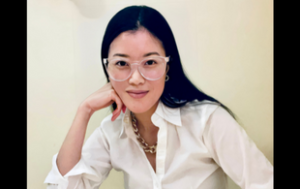 SOO KOO currently serves as the Asia Pacific Economic Cooperation (APEC) Stakeholder Engagement Officer under the Office of Economic Policy at the Bureau of East Asian and Pacific Affairs in the U.S. Department of State. She previously served as the Communications Director at the Governor's Office of Community Initiatives, the Chief of Staff for Maryland's First Lady, and the Deputy Director of the Governor's Office of Immigrant Affairs under Governor Hogan's Administration from 2019 to 2022. Prior to this, she was the Executive Director of the International Leadership Foundation, a national nonprofit headquartered in Washington D.C., and as a public representative for the Montgomery County Community Development Advisory Committee. In 2020, she was selected for the list of the top 40 Asian American and Pacific Islander political operatives and public affairs professionals under 40 by the National Association of Asian Pacifics in Politics and Public Affairs (NAAPPPA) in 2020. (Montgomery County)
"This is a critical time when we need to spread out and re-cultivate the spirit of humanities everywhere," says Koo. "I am honored to join the great board leaders and team of Maryland Humanities to work together to embrace diverse communities as an integral part of our state's history as well as build a new culture and make meaningful changes across the state."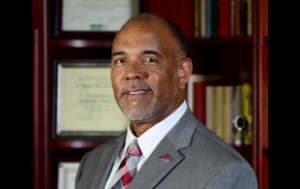 Dr. MARSHALL F. STEVENSON, JR. is the Dean of the School of Education, Social Sciences and the Arts at the University of Maryland Eastern Shore, where he is also a Professor of History. Stevenson's area of expertise is African American history with a focus on Black-Jewish relations. He is a member of the Maryland Lynching Truth and Reconciliation Commission and was appointed by the Governor of Delaware to the Governor's Advisory Committee for Exceptional Citizens where he served 2011–2014. In 2009, Stevenson was inducted into Morehouse College's Martin Luther King, Jr. Collegium of Scholars. He received his Ph.D. and M.A. in History from the University of Michigan and his B.A. in History from the University of Cincinnati. (Somerset County)
Stevenson says: "I'm delighted and honored to serve on the Maryland Humanities Board because its mission aligns so closely with my belief that the humanities are at the center of our existence and help us better understand the past, reflect on the present, and contemplate the future we desire."
Anyone interested in discussing board service may contact the organization at (410) 685-0095.