Book club a place for veterans to open up
March 28, 2019
Laurel Leader/Baltimore Sun Media Group, March 28, 2019
by Patti Restivo
*****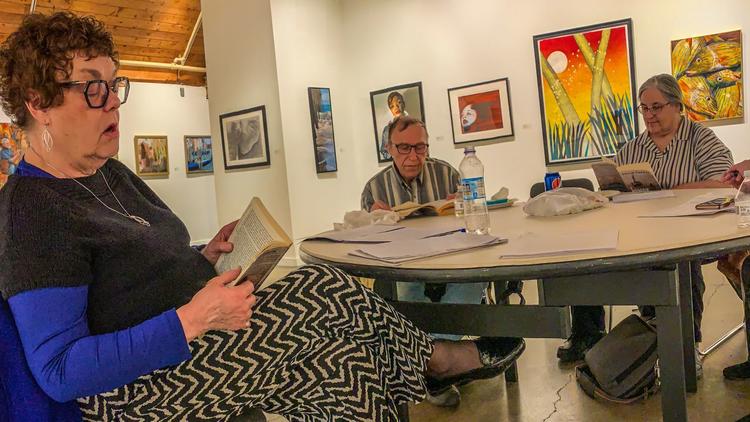 A local book club has been gathering regularly at Montpelier Arts Center.
Surrounded by paintings, drawings, photographs and sculptures in the Arts Center's main gallery, the Veterans Book Group can focus on war stories in a comfortable place where they can talk without being judged.
According to Andrea Lewis, a program officer for Maryland Humanities, which funds the group, some Maryland vets have said participating in the book club is the first time they've ever felt comfortable talking about their military experiences.
The program is presented in partnership with the Montpelier Arts Center, owned by Prince George's County Parks and Recreation. The discussions are led by Karen Arnold, a former visiting professor at the U.S. Naval Academy,
Arnold describes the experience as a casual, social and intellectual meeting of the minds.