Eastern Shore Teachers Nominated for Awards in History Education
March 31, 2020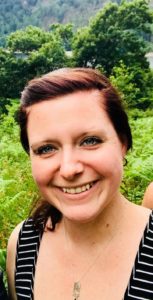 (Baltimore, MD) — Maryland Humanities and National History Day are pleased to honor Fruitland teacher Sarah Mason and Hurlock teacher M. Scott Baker with award nominations. Mason, who teaches at Bennett Middle School, received a nomination for the Patricia Behring Teacher of the Year Award. Baker, who teaches at North Dorchester High School, received a nomination for the Hannah E. (Liz) MacGregor Teacher of the Year Award.
Maryland Humanities' Maryland History Day program is an affiliate of National History Day: each of the 58 National History Day affiliates may nominate one middle school teacher for the Behring Award and one high school teacher for the MacGregor Award. All nominees demonstrate a commitment to engaging students in historical learning through innovative use of primary sources, implementation of active learning strategies to foster historical thinking skills, and participation in the Maryland History Day and National History Day Contests. Their work must clearly illustrate the development and use of creative teaching methods that interest students in history and help them make exciting discoveries about the past.
"Teachers are among the greatest resources students have to develop the skills necessary to become critical thinkers," said National History Day Executive Director Dr. Cathy Gorn. "The nominees for the Behring Award and the MacGregor Award have shown a dedication to teaching that goes beyond the classroom. I congratulate Ms. Mason and Mr. Baker on their well-deserved nominations."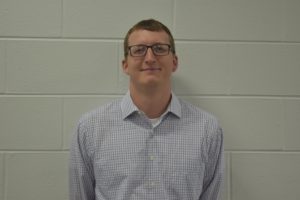 In 2018, Mason began incorporating Maryland History Day into the curriculum for her eighth grade class in United States History. Mason has taught social studies at Bennett Middle School in Wicomico County for eight years. Baker has participated in Maryland History Day in Eastern Shore counties for the past five years. In 2020, he established an after-school club for Maryland History Day at North Dorchester High School. 
Nationally, one middle and one high school teacher will win each award. A committee of experienced teachers and historians select the national winners, who will be announced during the National History Day Contest. Award recipients receive $10,000: all nominees receive $500.
Maryland History Day is a year-long educational program with more than 25,000 middle and high school student participants that culminates in a statewide history contest.  Working solo or in small groups, students create original documentary films, exhibits, performances, research papers, or websites exploring a historical topic of their choice on an annual theme. Students will compete at school, district, state, and national levels. 
Maryland History Day, coordinated by Maryland Humanities since 1999, is open to public, private, parochial, and homeschool students in grades 6 through 12. The theme of the 2020 competition is Breaking Barriers. Due to an abundance of caution surrounding COVID-19, Maryland Humanities has decided to convert the in-person state contest to a digital contest this year. Read the full statement from Maryland Humanities.
The annual National History Day competition involves more than 3,000 students from 50 states plus the District of Columbia, Puerto Rico, Guam, American Samoa, and international schools in China, Korea, and South Asia. This year's dates are June 14–18, 2020. National History Day has also decided to move their in-person contest to a digital format.
Patricia Behring sponsors The Behring Award: she is the widow of the late Kenneth E. Behring, who previously sponsored the National History Day National Contest for many years.  Dr. James F. Harris, former National History Day Board of Trustees president, sponsors The MacGregor Award in honor of his late sister. Behring and Harris sponsor the awards in recognition of the pivotal role teachers play in the lives of students.
Support for Maryland History Day is provided by the State of Maryland through the Maryland State Department of Education, Thalheimer-Eurich Charitable Fund, WesBanco, Columbia Gas of Maryland/NiSource Foundation, Venable Foundation, and Wegmans.