Five New Members Join the Maryland Humanities Board of Directors
December 6, 2018
New members reside in Baltimore City, Baltimore County, Howard County, and St. Mary's County
(Baltimore) – Maryland Humanities is pleased to welcome five new members to the organization's Board of Directors.  They join 19 other volunteers in service.  The new Board Members are: Dr. Scott Casper, Howard County; Rian Hargrave, Baltimore City; Dr. Tahira Mahdi, Baltimore County; Jeanne Pirtle, St. Mary's County; and Jennifer Shea, Montgomery County.
"Our new Board members offer a rich set of skills and experiences that will be sure to propel the public humanities in Maryland forward," says Phoebe Stein. "We're very fortunate that they've chosen to accompany us on our journey to provide lifelong learning to Marylanders."
In addition to the five new members, the Board of Directors includes: Cynthia Raposo (Chair), Montgomery County; Keith Stone (Vice Chair), Baltimore City; Silvia Golombek (Secretary), Baltimore County; The Honorable Ronald (Pete) Lesher, Jr. (Government Liaison), Talbot County; Allyson Black, Anne Arundel County; Elizabeth (Liz) Cannon, Frederick County; James (Jim) Cornelsen, Charles County; Mary Kay Finan, Allegany County; Mary Hastler, Harford County; Mark Irwin, Montgomery County; Julia (Julie) Madden, Howard County; Tiffany McGhee, Baltimore County; Heather Mitchell, Howard County; Maarten Pereboom, Wicomico County; Gale Rasin, Kent County; Thomas (Tom) Riford, Washington County; Nancy Rogers, Montgomery County; The Honorable Stephen (Steve) Sfekas, Baltimore City; and Guffrie Smith, Calvert County.
SCOTT CASPER is Dean of the College of Arts, Humanities, and Social Sciences and Professor of History at the University of Maryland, Baltimore County (UMBC). A historian of the 19th-century United States, he has written or edited nine books and has held research fellowships at the National Humanities Center and the Virginia Foundation for the Humanities, among other institutions. He has worked extensively with K–12 history and social studies educators and has consulted on museum installations for George Washington's Mount Vernon and for The Walters Art Museum. Prior to his arrival in Maryland, Dr. Casper served on the board of Nevada Humanities.  (Howard County)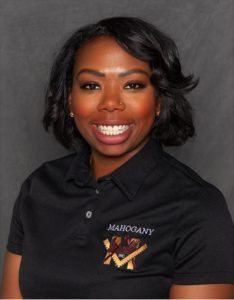 RIAN HARGRAVE is the Business Development Director for Mahogany Inc., a general contracting construction firm in Baltimore founded and currently owned by her father, Jeffrey Hargrave. She took the initiative to launch a Business Development program, where she reaches out to various anchor institutions, other large construction firms, and various CEOs to pursue various outlets of gaining new business and improving upon existing relationships. After her first year, Hargrave identified over $140,000 in cost savings for Mahogany. She recently received the "2018 Next Generation of Women Builders" award from the Women Builders Council. (Baltimore City)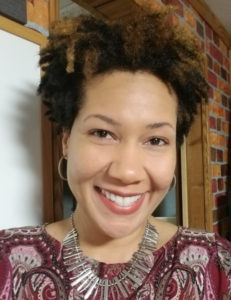 TAHIRA MAHDI is a community psychologist from Baltimore and Prince George's Counties. Her work pertains to partnerships between various communities, organizations, businesses, and colleges/universities.  Dr. Mahdi specializes in issues of power and cultural marginalization that arise in community engagement work.  She especially enjoys lecturing on her research work with the D.C. area's Go-Go music-cultural community, from which she developed a conceptual framework called Being of the Community. Her professional career is strengthened by her background in radio, television, and digital media. Dr. Mahdi earned a diploma from the Broadcasting Institute of Maryland, and her B.A., M.A., and Ph.D. from the University of Maryland, Baltimore County. (Baltimore County)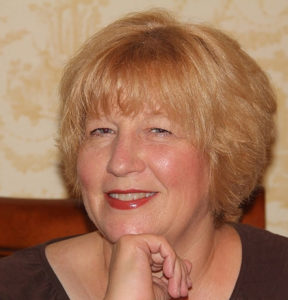 JEANNE PIRTLE is the Education Director for Historic Sotterley, where she develops school-based programs for private, public, and home-school students and teachers. She also develops educational programming for the general public. Pirtle's genealogical and historical research led the Middle Passage Ceremonies and Port Markers Project to recognize Sotterley as a site of remembrance and one of five first landing sites in Maryland, where captured Africans first came to English North America. Pirtle's exhibit for Sotterley's slave cabin received an Award for Excellence in Public Programming from Maryland Historical Trust in 2018. She has received three St. Mary's County Preservation Awards for two exhibits and her book, Sotterley Plantation. (St. Mary's County)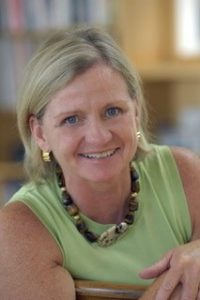 JENNIFER SHEA is Writer and Strategist for the Herson Group, Ltd, where she designs and implements communication and development strategies for educational and other non-profit institutions. Previously, Shea worked at Cornell University in a variety of roles; beginning as Director of Undergraduate Studies and Lecturer in the Department of Theatre Arts and concluding as Director of Corporate and Foundation Relations for the College of Engineering. She directed the Tilghman Watermen's Museum's oral history project, conducting more than 70 interviews with local residents and creating eight documentaries about the history and heritage of Tilghman Island. The documentaries have been screened on Maryland Public Television and other PBS stations. (Montgomery County)
Anyone interested in discussing board service may contact Executive Director Phoebe Stein at (410) 685-0095.