Historical Society of Baltimore County receives grant to stay afloat while still closed to public
July 13, 2020
The Avenue News, June 25, 2020
by Kaitlin Kuilich 
*****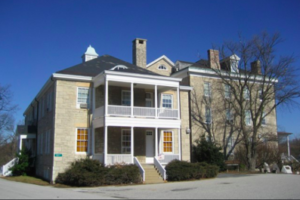 BALTIMORE COUNTY — The Historic Society of Baltimore County (HSBC), like many non profits during this time, has been struggling financially since the start of the COVID-19 pandemic. However, they just received some much needed funds that will hopefully keep them afloat while they remain closed to the public.
Thanks to Maryland Humanities and the National Endowment for the Humanities (NEH), HSBC received 5,150 dollars as part of the 2020 Coronavirus Aid, Relief and Economic Security (CARES) Act of 2020.
"This grant will help us make sure our bills are paid so that we can focus more on our long term plans and things that we can offer to the public," James Keffer, HSBC Executive Director said.
"Our regular revenue stream has been disrupted because we can't hold public talks, have researches come to our library ad archives and one of the things that we do best which is our Sunday Speaker Series."
The series typically attracts 40 to 80 people each month, which brings in a lot of money for the society as well. Keffer said, however, that he is hopeful they can provide online speaker series this summer.
"We are in uncharted territory right now and we are planning how things will operate once we open back up," Keffer said.