Honoring Heroes
November 19, 2018
Students keep stories of veterans alive and fresh

Bay Weekly, November 8, 2018
by Kathy Knotts
*****
Southern High School history teacher Jennifer Davidson will do just about anything to talk to a veteran. She admits to tracking them down in grocery stores and parking lots to charm them into speaking with her freshmen classes. Her dedication helped the Veterans Oral History Project earn the Four Rivers Heritage Area Heritage Partnership of the Year award for an outstanding regional partnership in heritage interpretation, preservation, stewardship and education. The program works with Maryland Humanities and Southern High School's Signature program.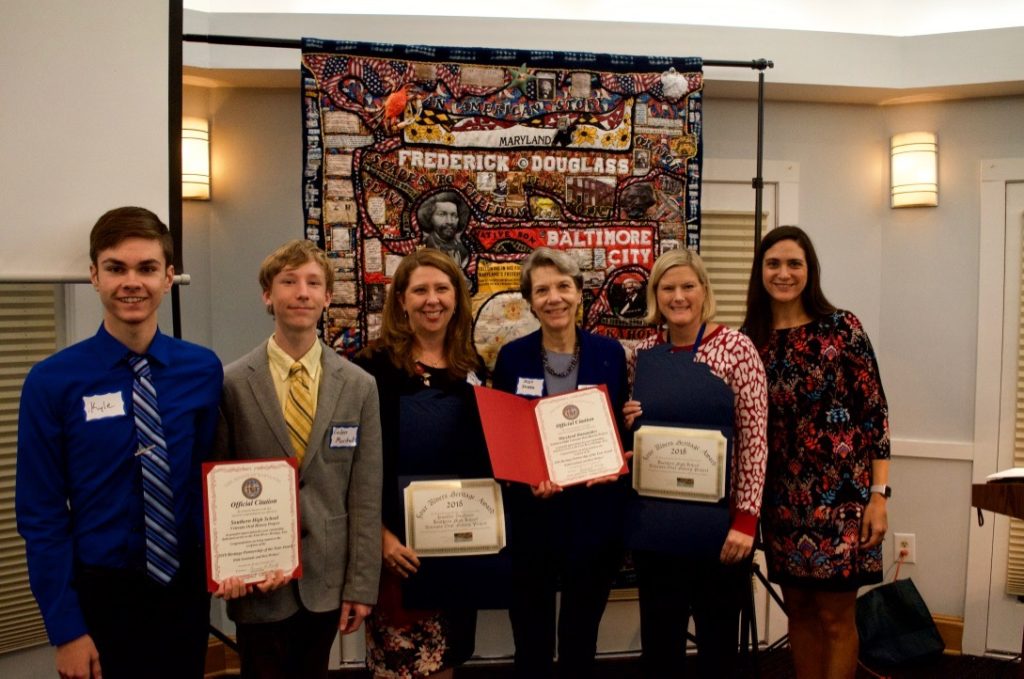 Davidson sets up interviews between veterans and her students. This year's veterans served after 9/11. Students learn how to conduct interviews from Dr. Barry Lanman, director of the Martha Ross Center for Oral History at UMBC, then prepare to film and edit their conversations with the veterans for a short documentary video that culminates in the spring with a special screening of select oral histories.
Since 2015, the Veterans Oral History Project has involved over 300 students and 60 veterans. Bay Weekly asked two SHS freshmen to share with us their thoughts on the program as we honor Veterans Day and the 100th anniversary of Armistice Day.
*****
"This year in my honors U.S. history class, led by teacher Jen Davidson, my classmates and I have been given the opportunity to interview veterans who have served any time from 9/11 (2001) to the present. This project is part of Southern's Signature Program: Design, Preservation, and Innovation."
Read the full article, including more thoughts from students, here.