Maryland Humanities' 2016 Chautauqua Living History Series Features Pulitzer-Prize Winning Artists
June 20, 2016
(Baltimore) –   Maryland Humanities, with local partners, will present Chautauqua, its annual living history series in seven Maryland counties from July 5 through July 14.
For its 22nd season of Chautauqua, Maryland Humanities is celebrating the 100th anniversary of the Pulitzer Prizes as three Pulitzer winners come to life on the Chautauqua stage. Free and open to the public, each show begins with live local musical and theatrical acts. Question and answer sessions follow living history performances by actors/scholars, which spark spirited conversation and provide educational family fun. Audiences will meet  the incomparable showman, Duke Ellington; the first African American to win a Pulitzer prize, Gwendolyn Brooks; and one of the greatest American literary figures of the twentieth century, Ernest Hemingway.
Chautauqua performances will take place at: Garrett College in McHenry; Montgomery College, Germantown Campus; the Community College of Baltimore County in Catonsville; the Cecil County Public Library in Elkton; Harford Community College in Bel Air; the Chesapeake Bay Maritime Museum in St. Michaels; Cecil College Elkton Station in Elkton; and the College of Southern Maryland in La Plata (as part of their Twilight Performance Series). The full schedule is available on our website at https://www.mdhumanities.org/programs/chautauqua.
This year the Maryland Humanities Chautauqua on Wednesday, July 6, at Montgomery College, Germantown Campus will feature a contemporary twist. Rusty Hassan, WPFW radio host and jazz historian, will open the performance with a special presentation about the history of jazz and the legacy of Duke Ellington.
Chautauqua is supported through grants from Baltimore County Commission on the Arts & Sciences and Talbot County Arts Council, with revenues for the latter provided by the Maryland State Arts Council, Talbot County, and the towns of Easton, Oxford, and St. Michaels. Host partners include Cecil College Elkton Station; Cecil County Public Library; Chesapeake Bay Maritime Museum (with support from Easton Eye Care and Karen & Langley Shook); College of Southern Maryland; Community College of Baltimore County; Garrett College and Garrett Lakes Arts Festival; Harford Community College; and Montgomery College, Germantown Campus.

ABOUT MARYLAND HUMANITIES
Maryland Humanities is a statewide, educational nonprofit organization that creates and supports educational experiences in the humanities that inspire all Marylanders to embrace lifelong learning, exchange ideas openly, and enrich their communities. For more information, visit www.mdhumanities.org. Maryland Humanities is supported in part by the National Endowment for the Humanities, the State of Maryland, and the William G. Baker, Jr. Memorial Fund, creator of the Baker Artist Awards.
FEATURED HISTORICAL FIGURES
Gwendolyn Brooks (1917-2000) was an African-American poet whose works illuminated the black experience in America. Living in Chicago, Brooks was able to experience and observe authentic black life, which served as a continual inspiration for much of her impressive body of work. Publishing her first poem in a children's magazine at the age of thirteen, Brooks accumulated a portfolio of seventy-five published poems by the time she was sixteen. Her poems range in style from traditional ballads and sonnets to poems using blues rhythms in free verse. In 1950 Brooks became the first African American to win a Pulitzer Prize for Annie Allen, her second collection of poems.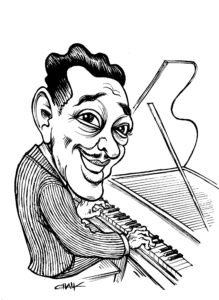 Duke Ellington (1899-1974) is considered one of America's greatest composers. Ellington was the son of pianists and took to the instrument at the age of seven, creating his first composition at the age of fifteen. Influenced by ragtime pianists of the time, Ellington dropped out of high school to pursue music full-time. In a career that spanned over fifty years, Ellington collaborated with numerous musicians including Ella Fitzgerald, Billie Holiday, Frank Sinatra, Count Basie, and Billy Strayhorn. Although he was nominated for the Pulitzer Prize for Music in 1965, Ellington did not receive a Pulitzer until he was posthumously awarded a special prize in 1999.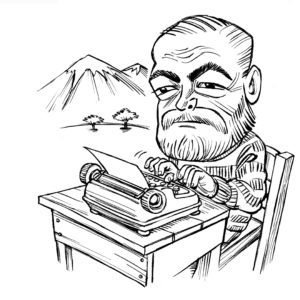 Ernest Hemingway (1899-1961) was an American writer who is considered one of the  greatest American literary figures of the twentieth century. After serving as an ambulance driver during World War I, he worked as a foreign correspondent for the Toronto Star. This work sent him to Paris where he wrote numerous short stories, poems, and his first novel, The Sun Also Rises. Hemingway reported on both the Spanish Civil War and World War II, during which he was awarded a Bronze Star for bravery. His novel, The Old Man and the Sea earned him the Pulitzer Prize for Fiction in 1953 and the Nobel Prize for Literature in 1954.
 ABOUT THE PERFORMER/SCHOLARS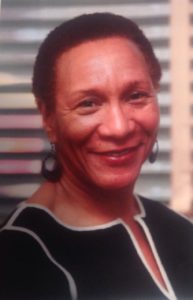 Dorothy Mains-Prince (Gwendolyn Brooks) is the founder of Sojourns (Seeking our mothers… Ourselves), an educational enterprise designed to bring the lives of outstanding African-American women to students and community groups across the country. Prince holds BA and MA degrees from Emerson College in Boston and a MA from Teachers College, Columbia University in New York. For many years, she was an adjunct professor at Emerson College and directed community theater groups in the Boston area. In 1995, Prince began her study and performance of African-American women of distinction, appearing as a Chautauqua Scholar for the Arts and Humanities Council of Tulsa, Oklahoma.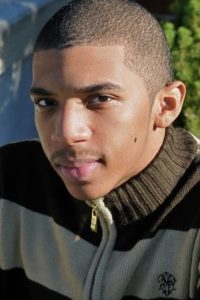 Tevin Brown (Duke Ellington) is a vocalist, pianist, and actor from Baltimore. He graduated from Berklee College of Music in 2013 with a degree in Professional Music. Brown attended the Baltimore School for the Arts, where he had the opportunity to perform with the Baltimore Symphony Orchestra. As a recording artist, Brown is featured on Michael Bradley & Worship's debut gospel album, Great I Am, as well as on other international projects. Brown began his acting career at The Arena Players, appearing in various productions, including Godspell and The Lion King II. He regularly performs with the Eubie Blake Cabaret Company and is currently a member of The Glory Gospel Singers.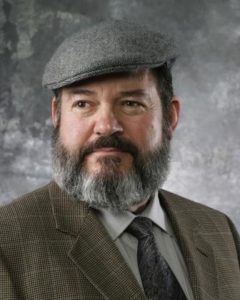 Brian Gordon Sinclair (Ernest Hemingway) author of Hemingway On Stage: The Road to Freedom, is a graduate of the National Theatre School of Canada and holds a MA in Theatre from the University of Denver. He has also studied at the Royal Academy of Dramatic Arts in London, England and at the National Film Board of Canada. Sinclair is also the author of Easter Rising: The Last Words of Patrick Pearse. A recipient of the Sir Tyrone Guthrie Award for acting at the Stratford Shakespeare Festival in Ontario and the Finca Vigia/Museo Hemingway Award of Distinction, Sinclair has performed in Cuba, Denmark, England, Holland, Norway, Poland, Spain, and Russia. Sinclair is a proud dual citizen of Canada and Ireland.