Maryland Humanities announces Frederick as one of five tour sites for a traveling Smithsonian Institution exhibition
December 21, 2021
Frederick News-Post, December 15, 2021
by Lauren LaRocca
*****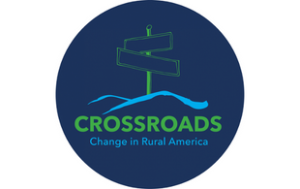 Maryland Humanities has chosen the first four sites to host "Crossroads: Change in Rural America," a traveling Smithsonian Institution exhibition, which will tour five communities throughout Maryland from September 2022 to June 2023.
Why does revitalizing rural places matter to those who remain, those who left, and those who will come in the future? "Crossroad: Change in Rural America" will be a springboard for discussions about these questions and how they are reflected in Maryland's local stories.
The leading partners selected to host the tour of "Crossroads" are Farm Heritage Conservancy in Benedict, Oxford Museum, Western Maryland Heritage Association at Allegany Museum in Cumberland, and Heritage Frederick. Maryland Humanities will announce a fifth venue at a later date.
The exhibition offers communities a chance to look at their own journeys to highlight the changes that affected their fortunes over the past century, as well as how the area and those like it have innovated. Crossroads covers themes of identity, land, community, persistence, and managing change.