Maryland Humanities Announces Host Sites for Statewide Smithsonian Exhibition: "Crossroads"
October 21, 2021
(Baltimore, MD) – Maryland Humanities has chosen the first four sites to host Crossroads: Change in Rural America, a traveling Smithsonian Institution exhibition, which will tour five communities throughout Maryland from September 2022 to June 2023. Why does revitalizing rural places matter to those who remain, those who left, and those who will come in the future? Crossroad: Change in Rural America will be a springboard for discussions about these questions and how they are reflected in Maryland's local stories.
The leading partners selected to host the tour of Crossroads are Farm Heritage Conservancy in Benedict, Oxford Museum, Western Maryland Heritage Association at Allegany Museum in Cumberland, and Heritage Frederick. Maryland Humanities will announce a fifth venue at a later date.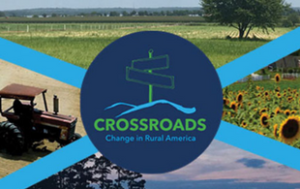 The exhibition offers communities a chance to look at their own journeys to highlight the changes that affected their fortunes over the past century, as well as how the area and those like it have innovated. Crossroads covers themes of identity, land, community, persistence, and managing change.
Crossroads is the eighth Museum on Main Street (MoMS) project brought to small communities throughout the state by Maryland Humanities. Each site will host the exhibition for six weeks and develop a complementary exhibit highlighting their community's heritage and histories.
"We are looking forward to the next iteration of Museums on Main Street, an invaluable tool for Maryland organizations," says Lindsey Baker, executive director of Maryland Humanities. "We are so thankful to bring another tour around the state because the program has a wide-reaching and long-lasting impact on the partner organizations and their communities."
Tour Schedule:
| | |
| --- | --- |
| September 3, 2022 – October 14, 2022 | Farm Heritage Conservancy, Benedict, Charles County |
| October 29, 2022 – December 16, 2022 | Oxford Museum, Oxford, Talbot County |
| January 7, 2023 – February 17, 2023 | Western Maryland Heritage Association at Allegany Museum, Cumberland, Allegany County |
| March 4, 2023 – April 14, 2023 | Heritage Frederick, Frederick, Frederick County |
| April 29, 2023 – June 9, 2023 | To Be Announced |
Additional partners include African American Resources Cultural Heritage Society; Appalachian Regional Commission Teaching Project; Delaplaine Visual Arts Center; Frederick County Arts Council; Friends of Rural Roads; Frostburg State University; Main Street Middletown, MD Inc.; Maryland Room at C. Burr Artz Library; Mother Seton Shrine; New Market Grange #362; Rural Life Museum; Serenity Farm; Southern Maryland Heritage Area; Thacker and Rye Restaurant; and University of Maryland Agriculture Extension.
Here's what the host sites are saying:
Franklin A. Robinson, Chair of the Board of Directors at Farm Heritage Conservancy, says: "We at the Farm Heritage Conservancy and our partner Serenity Farm are so pleased to partner with the Smithsonian and Maryland Humanities to have Crossroads come to Southern Maryland. Southern Maryland has experienced an overwhelming amount of change in its rural culture, and Crossroads could not be more timely and welcome. We are so excited to see how Crossroads tells a universal story that is being played out on farms and in communities not only in Maryland but across the nation."
"We are so excited to be hosting Crossroads: Change in Rural America in Allegany County! Like many regions, our community endeavors to recognize and value the past while introducing innovative projects and programs pertinent to a dynamic and changing society," says Kara Rogers Thomas, Board Member at the Allegany Museum. "This exhibit will provide us the opportunity to celebrate our region's past accomplishments while collectively looking forward to envision a vibrant future."
"The Oxford Museum is very excited to have been selected as a venue for the upcoming Crossroads tour.  Our experience hosting the Water/Ways exhibit in 2019 was tremendously positive— growing both our audience participation and organizational capacity," said Stuart Parnes, Vice President of the Oxford Museum. "As a small rural community that has seen dramatic changes in the last century, the central themes of Crossroads will provide us with perfect starting points for more exploration, discussion, and public programs. Thank you for including Oxford again."
"We are delighted to have Crossroads coming to Frederick County! Our region has many unique agricultural stories and we are thrilled to juxtapose our narratives and history to the Smithsonian's national perspective," says Dr. Stefanie S. Basalik, Executive Director of Heritage Frederick. "Thank you to our partner organizations for seeing the potential in our collaboration, and to Maryland Humanities for bringing these opportunities and exhibits to small-town America."
About Crossroads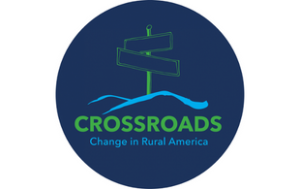 In 1900, about 40% of Americans lived in rural areas. By 2010, less than 18% of the U.S. population lived in rural areas. In just over a century, massive economic and social changes led to massive growth of America's urban areas. Yet, less than 10% of the U.S. landmass is considered urban.
Many Americans assume that rural communities are endangered and hanging on by a thread—suffering from outmigration, ailing schools, and overused land. But that perception is far from true in many areas. Many rural Americans work hard to sustain their communities.
Despite the massive economic and demographic impacts brought on by changes, America's small towns continue to creatively focus on new opportunities for growth and development. Economic innovation and a focus on the cultural facets that make small towns unique, comfortable, and desirable have helped many communities create their own renaissance. The future is bright for much of rural America as small towns embrace the notion that their citizens and their cultural uniqueness are important assets.
About Museum on Main Street
Museum on Main Street (MoMS) is a Smithsonian Institution Traveling Exhibition Service program that teams up with state humanities councils to bring high-quality Smithsonian traveling exhibitions to museums, historical societies, and other small-town cultural venues across the country. These exhibits boost civic pride, as residents young and old, from diverse backgrounds come together to share and celebrate their heritage.