Maryland Humanities Awards $910,000 to Cultural Organizations Through "SHARP" COVID-19 Relief Grant Program
November 4, 2021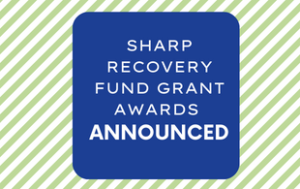 (Baltimore) – Maryland Humanities announces a total of $910,000 in funding for 91 Maryland nonprofit organizations ($10,000 per organization) through its Sustaining Humanities through the American Rescue Plan (SHARP) Recovery Grants Fund. Recipients of the general operating grants include museums, historic sites, preservation & historical societies, and community & cultural organizations. They are located in nineteen Maryland counties, as well as Baltimore City. Combined with the 2020 CARES (Coronavirus Aid, Relief, and Economic Security) Act Emergency Relief Grants Fund, Maryland Humanities has now awarded $1.425 million in COVID-19 relief funding to organizations in every Maryland county and Baltimore City.
The SHARP Recovery Grants Fund's goal is to ensure that organizations can continue to provide opportunities for Maryland's diverse communities to access and engage with public history, cultural heritage, and civic learning.  All SHARP recipients in Maryland have an annual budget of $300,000 or less, and have been adversely impacted by the ongoing impact of the coronavirus pandemic. 
These grants are funded by the National Endowment for the Humanities as part of the American Rescue Plan Act of 2021 appropriated by the U.S. Congress.
Keith Stone, Vice Chair of the Board of Directors and Grants Committee Chair at Maryland Humanities, says, "We're thrilled to help ensure access to public humanities programming for all Marylanders through 91 grants to wonderful organizations across the state thanks to the generous support of the SHARP Act."
"Maryland Humanities is proud to provide this next round support for organizations across the state of Maryland. Their work brings the humanities across our state," says Lindsey Baker, Executive Director at Maryland Humanities. "Thank you to our elected officials in Congress and the National Endowment for the Humanities for entrusting us with this significant responsibility and opportunity to be a leader for the field."
See the list of grant recipients and learn more about our SHARP Recovery Grants here.