Maryland Humanities Celebrates 25th Anniversary of Living History Program
June 21, 2019
Chautauqua Performances Feature a Filmmaking Oceanographer, an Arctic Voyager, and a Fierce Sea Captain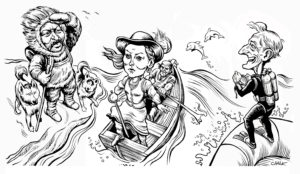 (Baltimore, MD) – Oceanographer Jacques Cousteau, Arctic explorer Matthew Henson, and "Pirate Queen" Grace O'Malley come to life with Maryland Humanities' Chautauqua living history performance series. Actor-scholars portraying these trailblazers will travel to eight counties throughout the state, from July 5 until July 20. Maryland Humanities celebrates the 25th anniversary of the program in Maryland, which launched in 1995 in Garrett County, with the theme Making Waves. In 2019, Chautauqua is part of Maryland Humanities' Maryland H2O. A two-year initiative, Maryland H2O explores our many and varied relationships with water—which is part of our history, our culture, our future—through multiple programs. Maryland H2O also includes the Museum on Main Street traveling exhibition, Water/Ways; the Smithsonian exhibition H2O Today; One Maryland One Book 2019's selection, What the Eyes Don't See by Mona Hanna-Attisha; and engaging programs to spark a statewide discussion about water.
Living history performances by actor-scholars are followed by question-and-answer sessions, which spark spirited conversation and provide educational family fun. Every Chautauqua performance is free and open to the public and begins with live musical and theatrical acts.
Chautauqua performances will take place at: the corner of H & Spruce Streets in Mountain Lake Park; Chesapeake Bay Maritime Museum in St. Michaels; Montgomery College in Germantown; Community College of Baltimore County in Catonsville; Elkton Central Library; Harford Community College in Bel Air; Cecil College in Elkton; and Crofton Community Library. Learn more about Chautauqua and see the tour schedule here.
Chautauqua is supported in part by Old Line Bank, the Citizens of Baltimore County via the Baltimore County Commission on the Arts and Sciences, Karen and Langley Shook, and Talbot County Arts Council with funds from the Maryland State Arts Council.
BOUT THE FEATURED HISTORICAL FIGURES AND ACTOR/SCHOLARS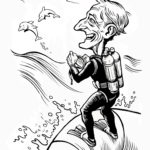 Jacques Cousteau (1910–1997) is most famous for his work in oceanography and for his decades-long television series that unlocked the undersea world around us. He was also a French naval officer and resistance spy during WWII, an explorer, conservationist, filmmaker, innovator, scientist, photographer, and best-selling author. Cousteau also co-developed the Aqua-Lung.
Cousteau will be performed by Doug Mishler, an independent scholar who has taught at the University of Nevada and Western Washington University. He is the author of a history of the Ringling Brothers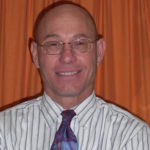 Circus and has consulted on several public television and Chautauqua programs. Since 1995, Mishler has appeared in Maryland Humanities' Chautauquas as P. T. Barnum, Theodore Roosevelt, William Lloyd Garrison, Henry Ford, Jefferson Davis, George Wallace, Upton Sinclair, Major General Robert Ross, and General Joseph Pershing. He also portrays Ernie Pyle, Billy Sunday, William Clark, Andrew Carnegie, Edward R. Murrow, Thomas Hart Benton, and Nikita Khrushchev. Mishler has a PhD in American cultural history from the University of Nevada, Reno.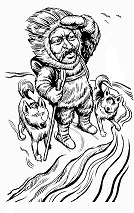 Matthew Henson (1866–1955), an American explorer born in Maryland, accompanied Robert Peary on seven voyages to the Arctic. He is best known for having reached the North Pole, and is said to be the first African-American there. In 1944, Henson was awarded the Peary Polar Expedition Medal and received it at the White House by Presidents Harry Truman and Dwight Eisenhower. The native Marylander was the son of sharecropper parents who were free people of color before the Civil War
Henson will be portrayed by Keith Henley.  He graduated from South Carolina State College with a major in chemistry and minors in mathematics and biology. Later, he went on to study Theatre Education at Camden County College in Blackwood, New Jersey. He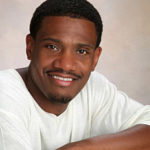 currently owns and operates J.O.Y. Productions, Queenie's Homemade Sweets and Catering, and Alpha Designs. In addition, he is the Artistic Director and Choreographer for Folkloric Heritage Culture Arts Company of Cherry Hill, New Jersey. Henley began his historic interpretation career with Historic Philadelphia and has since worked for American Historical Theatre and History First Hand and has performed for the Smithsonian Associates Teaching American History program, Historic Germantown, the Academy of Natural Sciences of Philadelphia, as well as local libraries.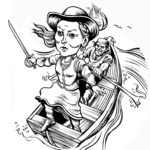 Grace O'Malley (1530–1603), was a 16th-century Irish "Pirate Queen," who commanded ships, men, and the respect of Queen Elizabeth. Called "The Pirate Queen of Ireland," she commanded the west coast of Ireland and an entire fleet of ships in the 1500s. Although it was rare for a woman to command, Grace was accepted as the undisputed leader of hundreds of Irish and Scottish fighting men. In 1593, O'Malley risked her life to save the lives of her son and half-brother who'd been captured and were scheduled to be executed by the English.
O'Malley will be portrayed by Mary Ann Jung, an award-winning actress who has appeared on CNN, Good Morning America, and the Today show and has performed for the Smithsonian as well as for the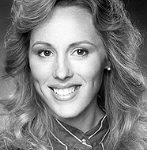 National Theatre, the National Museum of Medicine, and the Folger Shakespeare Library.  She has been a lead actress and Director of Renaissance History and Shakespearean Language at the Maryland Renaissance Festival for over 25 years. Jung has portrayed Clara Barton, Rosalie Stier Calvert, Julia Child, and Amelia Earhartt past Maryland Humanities' Chautauquas, and also performs as Mistress Margaret Brent, Sally Ride, Rosie the Riveter, Elizabeth Cady Stanton, Virginia Hall, Juliette Gordon Low, and Good Queen Bess.  She has a BA in British History from the University of Maryland.