Maryland Humanities Names Acting Executive Director and Senior Program Officer
March 2, 2020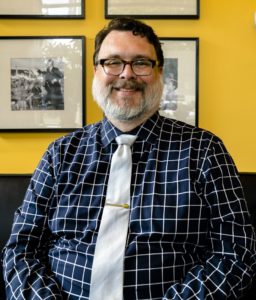 (Baltimore, MD) – The Board of Directors of Maryland Humanities has named Aaron Heinsman Acting Executive Director while continuing the national search to fulfill the role permanently.  Heinsman has served Maryland Humanities for nearly a decade. In his current role as the Director of Advancement, he oversees the organization's communications, marketing, and fundraising. 
"Aaron's expertise and appointment will provide a stable bridge in our daily operations and our public programs and grants during these next several months," says Cynthia Raposo, Chair of the Board of Maryland Humanities. Heinsman adds, "It's a privilege to work with my talented colleagues on the staff and board to ensure the effective and efficient continuation of our vital public humanities programs. I look forward to this opportunity and to the smooth transition of leadership to our next executive director."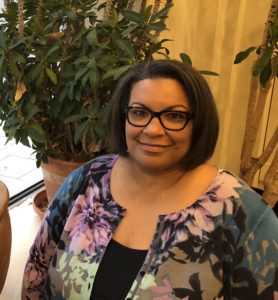 In her final action as head of the organization, outgoing Executive Director Phoebe Stein announced the promotion of Andrea Lewis, Program Officer for Maryland Center for the Book, to Senior Program Officer. Lewis will continue leading the organization's literary programming: in her new role, she will also represent program staff in organizational management and to the Board of Directors. 
Stein departed the organization on February 28 following nearly 12 years of service. In May she will begin her new role as President of the Federation of State Humanities Councils, the national member association of the 55 state and jurisdictional humanities councils. The Federation provides leadership, advocacy, and information to help member councils advance programs that engage millions of citizens across diverse populations in community and civic life.
AARON HEINSMAN joined Maryland Humanities in November 2010, following nearly three years as Annual Fund Director for Woolly Mammoth Theatre Company in Washington, DC. At Woolly, he was responsible for securing nearly $2 million in annual support for their artistic and audience connectivity programs, including an eight-play season. Prior to this, he worked at Baltimore Center Stage for 6-1/2 years, including nearly four years as Public Relations Director. He is the former board president of two small theater companies, the Strand Theater Company in Baltimore and the Hegira in Washington, DC. He earned his B.A. in Theatre Arts from Loyola Marymount University in Los Angeles and did graduate studies in Theatre History & Criticism at the University of Texas at Austin.
ANDREA LEWIS joined Maryland Humanities in 2007 and coordinates literature programs under the auspices of the Maryland Center for the Book, including One Maryland One Book, Veterans Book Group, and Literature & Medicine: Humanities at the Heart of Healthcare, among others. Andrea's diverse background in public relations, programming, and fundraising includes work with organizations such as The National Gallery of Art, Folger Shakespeare Library, Scholastic, the Public Library Association, and the Maryland State Department of Education, as well as 20+ years spent working with public libraries in Maryland and across the country through consulting and committee work. She remains devoted to helping organizations refine their image, increase funding, and expand their reach to new audiences. Andrea has an M.A. in Public Communication from The American University in Washington, D.C and a B.A. in both Communication and Art History from James Madison University.