Maryland Humanities Welcomes Nonprofit Leader and Professor to Board of Directors
December 20, 2019
New members reside in Garrett County and Prince George's  County, 
(Baltimore, MD) – Maryland Humanities is pleased to welcome Mary Callis and Randy Ontiveros to the organization's Board of Directors. Callis is the Executive Director of the Garrett Lakes Arts Festival (GLAF) and Ontiveros serves on the English faculty at the University of Maryland.  Callis resides in Garrett County and Ontiveros resides in Prince George's County. They join 25 other volunteers in service.
In addition to the two new members, the Board of Directors includes: Cynthia Raposo (Chair), Montgomery County; Keith Stone (Vice Chair), Baltimore City; Dr. Scott Casper (Secretary), Howard County; James (Jim) Cornelsen (Treasurer), Charles County; The Honorable Ronald (Pete) Lesher, Jr. (Government Liaison), Talbot County; Allyson Black, Anne Arundel County;  Dr. Mary Kay Finan, Allegany County; Rian Hargrave, Baltimore City; Mary Hastler, Harford County; Mark Irwin, Montgomery County; Julia (Julie) Madden, Howard County; Tiffany McGhee, Baltimore County; Heather Mitchell, Howard County; Dr. Ronald Nowaczyk, Allegany County; Dr. Maarten Pereboom, Wicomico County; Jeanne Pirtle, St. Mary's County; The Honorable Gale Rasin, Kent County; Thomas (Tom) Riford, Washington County; Dr. Nancy Rogers, Montgomery County; Carmel Roques, Howard County; The Honorable Stephen (Steve) Sfekas, Baltimore City; Jennifer Shea, Montgomery County; Guffrie Smith, Calvert County; Sharon Whitney, Anne Arundel County; and Jayson Williams, Baltimore City.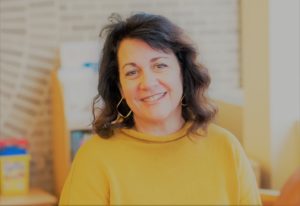 MARY CALLIS has been appointed to the Board by Governor Larry Hogan, having been nominated by State Senator George Edwards and State Delegate Wendell Beitzel. She is the Executive Director at the Garrett Lakes Arts Festival in Garrett County, which has been a Maryland Humanities partner for Chautauqua for 25 years. Prior to GLAF, from 2000–2010, she served in various roles at First United Bank and Trust. Callis is a Board Member of Garrett College Foundation and volunteers for the Oakland Rotary and Republican Women's Club of Garrett County. In the past, she has served on the Maryland State Department of Education Fine Arts Advisory Committee, the Garrett County Public Schools Fine Arts Advisory Committee,  and been active in civic organizations in Oakland, Grantsville, and Friendsville. She lives in Oakland, Maryland. (Garrett County)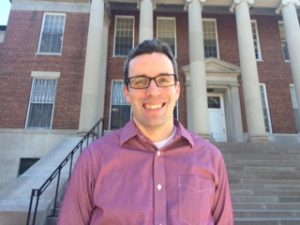 DR. RANDY ONTIVEROS Dr. Randy Ontiveros is an Associate Professor of English at the University of Maryland. In 2006, he received his Ph.D. from the University of California, Irvine. Since then, he has researched and taught at College Park in the field of Latinx Studies. His book In the Spirit of a New People: The Cultural Politics of the Chicano Movement was published by New York University Press in 2013. He has published essays on topics ranging from Latinx environmentalism to television coverage of the Mexican-American civil rights movement, and he is currently writing a book about Latinx and the American suburbs. Each spring Professor Ontiveros teaches "Literary Maryland," a popular course in which undergraduates explore the state's history through its literature and its literature through its history. Among the many authors on the syllabus are Father Andrew White, Edgar Allan Poe, Francis Ellen Watkins Harper, Frederick Douglass, H.L. Mencken, Lucille Clifton, and Ta-Nehisi Coates. In 2015, Professor Ontiveros won the USM Board of Regents' Faculty Award for Teaching. In 2016, he was awarded the Donna B. Hamilton Award for Teaching Excellence in General Education. He is a proud resident of Prince George's County. (Prince George's County)