Maryland Humanities Welcomes Three New Team Members
September 1, 2022
(Baltimore) – Maryland Humanities is pleased to welcome three new staff members. Alexandra Cenatus joins the team as Director of Programs; Aditya Desai as Program Officer in charge of literary programming; and Lou Williams as Operations Manager.
Alexandra Cenatus, Director of Programs, is an interdisciplinary scholar focusing on the interaction between gender, race, religion, and class. Cenatus works on creating equitable spaces for communities and expanding capacity through collaboration. She published an online exhibit entitled The Haitian American Dream Timeline with her collaborators (Margarita Vargas-Betancourt and Ivanna Moreno) in 2021.  The project highlights the history of Haitian migration in the U.S. In 2019, Cenatus served as Assistant Director of the Center for the Humanities and the Public Sphere at University of Florida where she connected students, faculty, and community members to the humanities. In 2015, she received a UF-Duke National Endowment for the Humanities (NEH) grant to explore the social role of priestesses in Haitian Vodou. Her master's thesis builds on this research and analyzes the ways in which Haiti's social changes affect the economic livelihood of Haitian Vodou priestesses.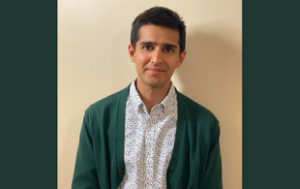 Aditya Desai, Program Officer for Literary Programming, comes to Maryland Humanities after a decade-long career as a writing teacher, literary editor & administrator, and freelance book consultant. He has led literary programming with CityLit Project, Enoch Pratt Free Library, Asian Pasifika Arts Collective, and many other organizations in Maryland and beyond. He sees literature as the key to creating community and opening spaces of meaningful, nuanced conversation. Desai has an M.F.A. in Creative Writing from the University of Maryland, College Park. He has published his own writing and that of others in multiple online magazines.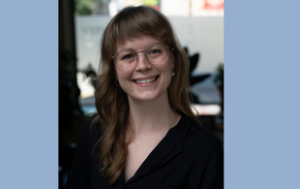 Lou Williams, Operations Manager, graduated from University of Arkansas with a B.A. in both History and Cultural Anthropology. After graduation, they served two terms with AmeriCorps in Colorado. Following AmeriCorps, she served as the Director of the Food Bank Network of the San Luis Valley in rural Colorado. Before joining the Maryland Humanities team, they were an administrative assistant for a healthcare foundation that worked to increase access to quality healthcare in an area where healthcare services are limited.
"I'm thrilled to welcome Alexandra, Aditya, and Lou to the Maryland Humanities team," says Lindsey Baker, Executive Director. "They each have a unique skillset and drive that will help us in our goals of connecting people, enhancing lives, and enriching communities through bold experiences and shared stories."