New Communications Officer and Program Coordinator Join Maryland Humanities Council Staff
June 17, 2015
The Maryland Humanities Council (MHC) is pleased to welcome two new staff members to its team: Jessica Wichmann, who will serve as its Communications Officer, and Jessica Dupont, who will serve as Program Coordinator for grants and its Museum on Main Street program.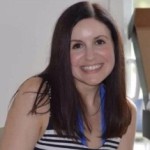 Jessica Wichmann brings nearly a decade of experience in nonprofit communications to the role. Wichmann most recently served as Public Relations Specialist at the National Federation of the Blind, where she helped to raise the public profile of the national organization through the implementation of strategic public relations plans and launched the organization's national social media initiative.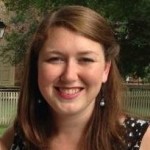 Jessica Dupont is currently completing an M.A. in Arts Management at George Mason University in Arlington, VA, where she has studied many aspects of cultural nonprofit organizations, including fundraising and development, special events, marketing, finance, and cultural policy. Dupont served as the President of the Graduate Arts Management Society at George Mason in 2014-15 and is currently a member of Emerging Arts Leaders-DC. Prior to joining the Maryland Humanities Council, she served as the Development Associate with Bowen McCauley Dance, working with the company's individual giving, grants management, and special events.
"We are delighted to welcome Jessica Wichmann and Jessica Dupont to the MHC team," said MHC Executive Director Phoebe Stein. "Both bring considerable talent, experience, and enthusiasm to their respective roles, and will contribute to MHC's continual growth in communications and programming, allowing us to engage even more Marylanders in lifelong learning in the humanities."