New Communications Specialist Joins Maryland Humanities Staff
December 8, 2017
(Baltimore) – Maryland Humanities is pleased to welcome Sarah Weissman as its new Communications Specialist. Weissman is a member of the organization's newly-restructured Advancement Department, which encompasses communications, marketing, and fundraising.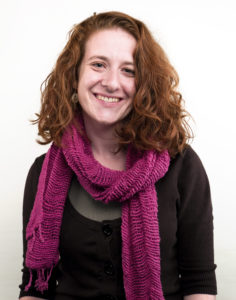 Prior to her position at Maryland Humanities, Weissman served for more than three years as the Communications and Fundraising Assistant at Woodbourne Center, a youth mental health nonprofit in Baltimore City. Weissman worked as the Marketing and Communications Director at Glass Mind Theatre, an all-volunteer company, for five years through 2015. Her work with Glass Mind led her to be twice-nominated for the Mt. Olympus Award for Best Theater Administrator by the Baltimore United Local Stage and Hidden Independent Theater Awards.  Weissman has a B.A. in English, with a concentration in Writing, from Goucher College. She has lived in Baltimore City since 2010.
"Sarah's background, her deep enthusiasm, and her experience communicating the impacts of nonprofits will make her a real asset to our team at Maryland Humanities," says Phoebe Stein, Executive Director.