Nine New Members Join Maryland Humanities Board of Directors
November 1, 2023
New members represent five Maryland counties and Baltimore City

(Baltimore, MD) – Maryland Humanities  is pleased to welcome nine new members to the organization's Board of Directors.  They join nineteen other volunteers in service.  The new Board Members are: Rahne Alexander, Baltimore City; Alejandra Balcázar, Baltimore County; Dr. Brian Casemore, Montgomery County; Jill Ferris, Talbot County; Dr. Kara French, Wicomico County; Veronica Gallardo, Prince George's County; Ruth Kim, Montgomery County; Christian L. Pulley, Prince George's County; and Dr. Tamar Sarnoff, Baltimore City.
In addition to the new members, the Board of Directors includes: Alicia Jones McLeod (Chair), Baltimore County; Chanel Compton (Vice Chair), Baltimore City; Carmel Roques (Secretary), Howard County; Dr. Ronald (Ron) H. Nowaczyk (Treasurer and Chair-Elect), Allegany County; Julia (Julie) Madden (Government Liaison), Howard County; Mary Hastler (Immediate Past Chair), Harford County; Kendra Brown, Prince George's County; Mollie Caplis, Baltimore County; Tahira Christmon, Howard County; Rachael Gibson, Montgomery County; Dr. Shauna Knox, Montgomery County; Soo Koo, Montgomery County; Kimberly R. Moffitt, Baltimore County; Jeanne Pirtle, St. Mary's County; Jennifer Shea, Talbot County;  Saima Sitwat, Baltimore City; Guffrie M. Smith, Calvert County; Marshall F. Stevenson, Somerset County; and Allyson Black Woodson, Anne Arundel County.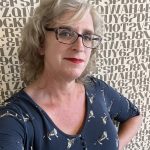 RAHNE ALEXANDER (she/her) is an intermedia artist and writer from Baltimore. She is the senior publicist for the academic journals division of Hopkins Press. Alexander has her M.F.A. in Intermedia and Digital Arts from University of Maryland, Baltimore County. (Baltimore City)
Alexander says: "I'm looking forward to connecting the arts and humanities communities in Baltimore and beyond."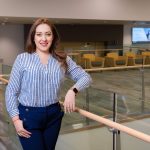 ALEJANDRA BALCÁZAR (she/her) is an Inclusion Coordinator at Towson University. Balcázar, who describes herself as an "advocate for the Latinx community," received the Mayor's 2023 Hispanic Heritage Award. Balcázar has her Master's Degree in Teaching of Spanish as a Second Language from the University of Barcelona. (Baltimore County)
"I'm excited to join the Maryland Humanities Board to help amplify the voices of our diverse community and enrich the cultural landscape of our state through the humanities," says Balcázar.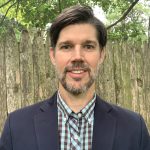 BRIAN CASEMORE (he/him) is Associate Professor of Curriculum & Pedagogy at George Washington University. His research focuses on autobiography, psychoanalysis, and place. He teaches courses in curriculum theory, humanities education, and racial justice education, centering the arts and aesthetic experiences. He has both a Ph.D. and Master of Education (M.Ed.) in Curriculum& Instruction from Louisiana State University. (Montgomery County)
Casemore says: "I'm delighted to support Maryland Humanities' work of building community and enriching lives through humanistic engagement with diverse cultures and perspectives."
JILL FERRIS (she/her) is the Vice President of Education & Interpretation at the Chesapeake Bay Maritime Museum. In 2014, she received the District Teacher Award from Maryland History Day, a program of Maryland Humanities. She has been awarded the Queen Anne's County Outstanding Teacher Technology Award, Colgate University's Award for Excellence in Teaching, and a Fulbright Fellowship to Taiwan. Ferris is an active member of the Chesapeake Curling Club coaches junior curling. She has her M.A. in History Museum Studies from the Cooperstown Graduate Program at State University of New York at Oneonta. (Talbot County)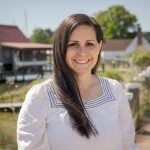 "I have been actively engaged with Maryland Humanities numerous programs and initiatives since I first moved to Maryland in 2011," says Ferris. "From my first involvement as a volunteer judge for Maryland History Day, my connections have grown and deepened over time. I am excited to be a part of the continued success of Maryland Humanities now in this new capacity!"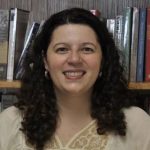 DR. KARA FRENCH (she/her) is the Director of the Gender and Sexuality Studies Program and Chair of the History Department at Salisbury University. She co-founded SU's Fulton Public Humanities Program. Her book, Against Sex, was recently published by University of North Carolina Press. Salisbury University named her one of the five President's Diversity Champions in 2017. She also received the Fulton School of Liberal Arts Excellence in Teaching Award. French volunteers with PFLAG at Salisbury University. She holds a Ph.D. in History and Women's Studies and her M.A. in History from University of Michigan, along with a B.A. in History from Yale University. (Wicomico County)
"I have been a longtime admirer of the work Maryland Humanities does in our state," French says. "I am excited to connect the Eastern Shore with what Maryland Humanities has to offer, and in turn connect Maryland Humanities with the exciting programming we are doing in our communities on the Shore."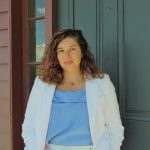 VERONICA GALLARDO (she/her) is the director of the Surratt House Museum in Clinton, Maryland. Over her sixteen-year career, she strives to grow the cultural relevance of historic sites. Having served at many cultural institutions, she is passionate about telling complete histories, and expanding diversity in museums. She is a member of the American Association for State and Local History. Gallardo has her M.A. dual degree in History and Public History from New Mexico State University. (Prince George's County)
Gallardo says: "As a museum director in Maryland, I believe in supporting a cause and/or organization that cares about and makes a difference in the community."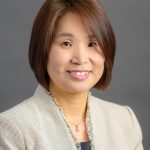 RUTH KIM (she/her) is a Relationship Manager in Business Banking at M&T Bank and former educator who has previously taught and worked in Korea. She volunteers with food distribution in Montgomery County and at a food pantry in Virginia. Kim studied international accounting at Sogang University in South Korea, and received her B.A in Education and English Education at Sangmyung University in South Korea. (Montgomery County)
"As a former educator, I believe in the power of education to foster connections among people and enrich our communities and I want to learn how to relate to one another through Maryland Humanities," Kim says. "As an immigrant of minority woman, I want to bring my voice to the community and contribute what I had obtained to the communities."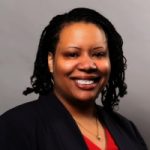 CHRISTIAN L. PULLEY (she/her) is the is the City Administrator for the City of Laurel. She has received both the City of Laurel's Kristie M. Mills Leadership Award and its Meritorious Service Award for Professional Employee. Pulley is a graduate of Leadership Maryland. She serves on the Maryland Municipal League's Conference Planning Committee and International City/County Management Association Conference Evaluation Committee. Pulley has a certificate from The Senior Executives in State & Local Government Program from Harvard University. She received her Master of City and Regional Planning from Morgan State University. (Prince George's County)
Pulley says: "I am ecstatic to join the board of an organization with such a rich history. Maryland Humanities embodies a powerful commitment to promoting education and promoting diverse perspectives, as well as enriching communities throughout the state. Through this opportunity, I look forward to forging connections and contributing to the transformative impact of humanities in our great state."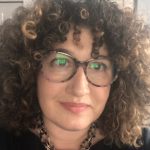 DR. TAMAR SARNOFF is the Director of the Public Libraries and State Networking Branch at the Maryland State Library Agency with 20+ years helping people by connecting them to library resources. Sarnoff uses that experience to support personal, professional and community growth for Marylanders. Sarnoff has a Ph.D. in Communication and Cognitive Science from University of Arizona and a Master's of Library Science from State University of New York (SUNY) at Albany. (Baltimore City)
"Humanities speaks to the core of relationships, communities and cultures," says Sarnoff.
Anyone interested in discussing board service may contact the organization at (410) 685-0095.