Q&A: County Public Library's Dorothy Stoltz talks Carroll One Book initiative
February 25, 2019
The Carroll County Times, February 25, 2019
by Alex Mann
*****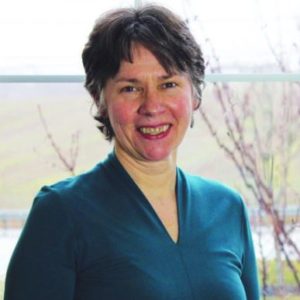 The Carroll One Book initiative's second year is in full swing, with many Carroll County Public Library activities on the horizon — including a National History Day Competition Event on March 2.
The Times recently caught up with Dorothy Stoltz, the library's director for community engagement, about what Carroll One Book is all about and what people can expect if they get involved.
Q: How are you involved in Carroll One Book and how did the initiative get started?
A: I help with general planning for Carroll One Book and with coordinating library-sponsored events. In the early 2000s, I was part of a team at Carroll County Public Library which established what we refer to as "a community book initiative" and called it: On the Same Page. For a few years, we featured books such as the modern classic, "To Kill a Mockingbird," by Harper Lee, and Pulitzer Prize-winning Civil War novel, "The Killer Angels," by Michael Shaara. We offered discussion activities, music programs, film screenings, and guest speakers.
Beginning in 2008 Maryland Humanities established the wonderful One Maryland One Book as a statewide program. Locally, we opted to switch from On the Same Page to One Maryland One Book. "Bloodsworth: The True Story of the First Death Row Inmate Exonerated by DNA Evidence" by Tim Junkin was last year's selection featuring a Maryland story with national significance.
In 2017, Carroll County Public Schools suggested that in addition to One Maryland One Book, the Learning Advantage Partnership, a collaboration between the schools and the library, offer a county-wide initiative to encourage reading and discussion with the overarching purpose to bring out the best in oneself and others. This became the basis for Carroll One Book.