Smithsonian exhibit opens in Oxford
July 30, 2019
The Star Democrat, July 24, 2019
*****
OXFORD — "Water/Ways," a Smithsonian Museum on Main Street traveling exhibit, is in Oxford through Aug. 24.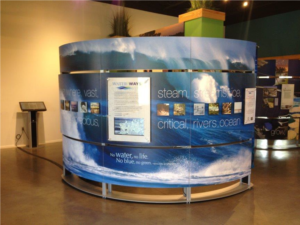 Organizations all across Maryland competed for the chance to host this traveling exhibit, and the Oxford Museum was one of only six communities awarded the special opportunity.
From above, Earth appears as a water planet with more than 71% of its surface covered with this vital resource for life. Water impacts climate, agriculture, transportation, industry and more. It inspires art and music. The "Water/Ways" exhibit examines water as an environmental necessity and an important cultural element.