Students at Immaculate Conception in Towson honored with history awards
June 21, 2019
Towson Times/Baltimore Sun Media Group, June 5, 2019
by Courtney McGee
*****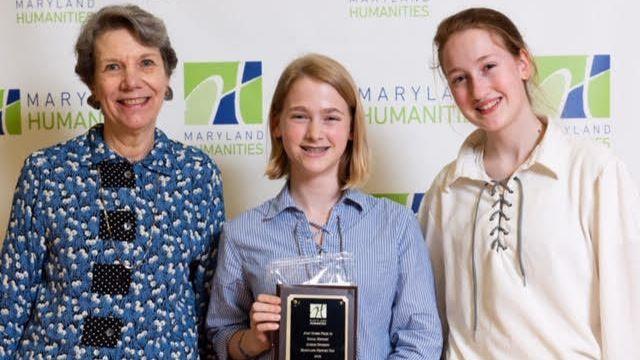 Several students from Immaculate Conception School (ICS) in Towson were among those honored with awards at Maryland History Day on May 12 at the University of Maryland, Baltimore County.
Megan Droney, Katie Fuscaldo, Kristina Melegari, Kara Hartley, Caroline Cucuzzella and Alayna Ptak were recognized for their efforts. All are students of ICS teacher Shannon Radebaugh.
Kara Hartley won the 2019 Maryland History Day Special Prize for History of Science and Technology for her performance, "From Tragedy To Triumph: Dr. Lillehei and Cardiopulmonary Bypass." Hartley was presented with the award by Amy Froide of UMBC's Department of History, which sponsors the special prize.
Caroline Cucuzzella and Alayna Ptak won the Judy Dobbs Prize for Naval History, Junior Division for "Triumph at Land; Tragedy at Sea," their performance about the sinking of the whaleship Essex. The award was presented by Judy Dobbs, who recently retired after 33 years with Maryland Humanities.
Megan Droney, Katie Fuscaldo and Kristina Melegari won the Junior Group Exhibit, First Place, and Special Prize in Women's History, Junior Division, for their project, "Striking Out to Hitting Home Runs: How the AAGPB Saved Baseball During World War II and Impacted Women's Sports."