"There There" by Tommy Orange is 2023 One Maryland One Book Selection
March 14, 2023
Maryland Humanities' Statewide Reading and Discussion Program Marks Sixteen Years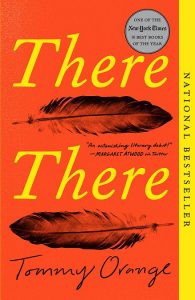 (Baltimore, MD) —Maryland Humanities is pleased to announce the selection of There There by Tommy Orange for the 2023 One Maryland One Book program. Released in 2018, the novel tells the interconnected stories of a cast of twelve Native characters from across generational lines, as they converge toward the Big Oakland Powwow. Together, the stories give a riveting portrait of the urban Indian experience. There There was one of The New York Times Book Review's 10 Best Books of the Year, and won the Center for Fiction's First Novel Prize, as well as the PEN/Hemingway Award.  
There There was chosen as this year's One Maryland One Book by a selection committee of twenty Marylanders, including teachers, scholars, librarians, writers, booksellers, and community workers representing ten counties and Baltimore City. A public call for books under the theme of "Connection" garnered nearly 300 titles, from which the committee then made their selection.
"There There provides us an opportunity to connect with several Native American lives that feel immediate and relevant to the world today," says Lindsey Baker, Executive Director of Maryland Humanities. "These characters are deeply rooted in their rich, often traumatic histories, yet are instantly recognizable to any reader. Tommy Orange shares with us their triumphs and their struggles, creating fully-rounded characters and journeys to follow."
In the fall, Maryland Humanities will collaborate with partners across the state, including libraries, schools, universities, book clubs, and local Native/Indian organizations to conduct programs where readers can connect with each other and discuss the book's themes. Maryland Humanities will distribute free copies of There There to partners. Tommy Orange will also visit Maryland for an in-person author event where he will discuss the book with an audience. All events are free.
About the Author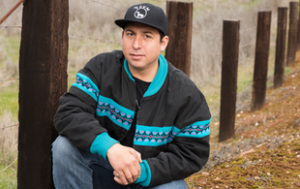 Tommy Orange is the author of the New York Times bestselling novel There There, a multigenerational, relentlessly paced story about a side of America few of us have ever seen: the lives of urban Native Americans. There There was one of The New York Times Book Review's 10 Best Books of the Year, and won the Center for Fiction's First Novel Prize and the PEN/Hemingway Award. There There was also longlisted for the National Book Award and was a finalist for the Pulitzer Prize. Orange graduated from the MFA program at the Institute of American Indian Arts, and was a 2014 MacDowell Fellow and a 2016 Writing by Writers Fellow. He is an enrolled member of the Cheyenne and Arapaho Tribes of Oklahoma. He was born and raised in Oakland, California.
"Wandering Books": Where will you find There There?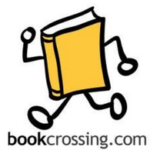 Copies of the 2023 One Maryland One Book selection will be dropped off in public spaces in counties across the state as part of "Wandering Books," a fun campaign that introduces readers to There There and the One Maryland One Book program. Anyone can receive clues about where to find books via Maryland Humanities' Maryland Center for the Book Facebook page or by following @MDHumanities on Instagram. This year, libraries in Maryland will distribute books throughout their communities. After finding a copy of There There, readers can log on to www.bookcrossing.com and register their book's ID number. Then, they can post a comment or review when they've finished reading. Following that, readers can then leave the book somewhere public for another reader to find and enjoy. Instructions are located inside the book cover. Participation is free. Those who register books will be automatically entered to win a $25 gift certificate to Bookshop.org and must include their name and email to be eligible.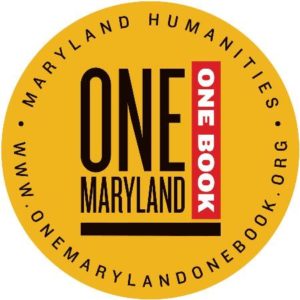 About One Maryland One Book
When we read a great book, we can't wait to share the experience and talk about it with others. That's one of the joys of reading.
In that spirit, through our Maryland Center for the Book program, Maryland Humanities created One Maryland One Book (OMOB) to bring together diverse people in communities across the state through the shared experience of reading the same book. We invite readers to participate in book-centered discussions and related programs at public libraries, high schools, colleges, museums, bookstores, and community and senior centers the state.
OMOB programs, including an author tour, take place each year in the fall. A calendar of free public events will be available online beginning this summer.
One Maryland One Book is presented in partnership with Howard County Library System and is sponsored by The Institute of Museum and Library Services via the Maryland State Library Agency, with additional support from PNC Foundation, M&T Bank, and the Citizens of Baltimore County. Events in Baltimore City are supported in part by the Creative Baltimore Award. The Creative Baltimore Award is provided by the Baltimore Office of Promotion and the Arts on behalf of the Mayor and City Council of Baltimore.