Williams named Md. History Day Middle School Teacher of Year
June 21, 2019
Caroline Times-Record, May 29, 2019
Spotlight
*****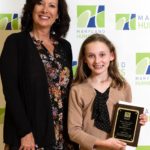 A Lockerman Middle School student and teacher received state honors at the 2019 Maryland History Day competition.
Lockerman student Isabella Garland received the Barry A. Lanman Award for Oral History Excellence, sponsored by Barry A. Lanman for her paper on "The U.S. Figure Skating Plane Crash." Her teacher was Linda Echternach.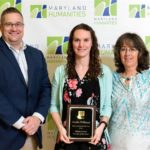 Maryland Humanities also named Lockerman's Shelby Williams the Maryland History Day Statewide Middle School Teacher of the Year.