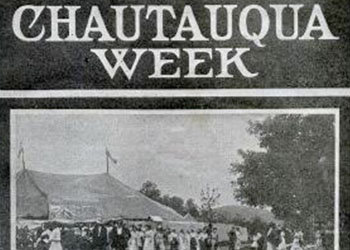 Courtesy of the Historical Society of Cecil County
"The most American thing in America."
So said President Theodore Roosevelt of the education movement known as Chautauqua. The origins of Chautauqua (pronounced "Shuh-TAW-Kwa") can be found in the Chautauqua Lake area of southwestern New York State, where the movement began in 1874. Initially organized by Methodist minister John Heyl Vincent and businessman Lewis Miller as a Methodist summer retreat, Chautauqua quickly grew to be a popular source of adult education as the lectures presented the latest thinking in politics, economics, literature, science, and religion.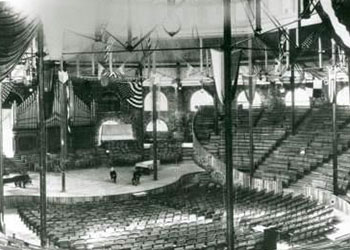 Courtesy of National Park Service
The Chautauqua Model
By 1900, more than 400 summer communities had developed from the original Chautauqua model, and touring companies presented lectures, debates, and performances at sites throughout the country. However, the growing popularity of radios, movies, and cars in the early twentieth century led to the gradual decline in the Chautauqua movement nationally, though it continues to the present day in New York and in a handful of other states.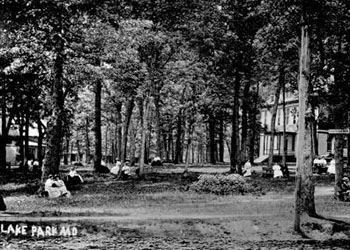 Courtesy of the Maryland State Archives
In the Old Line State
In Maryland, where the tradition dates back to the late 19th Century when Chautauquas took place at Mountain Lake Park in Garrett County and at Glen Echo Park in Montgomery County, we launched our modern Chautauqua in 1995 at Garrett College. Since then, this popular program has expanded to other parts of the state, educating and entertaining thousands of Marylanders every summer.