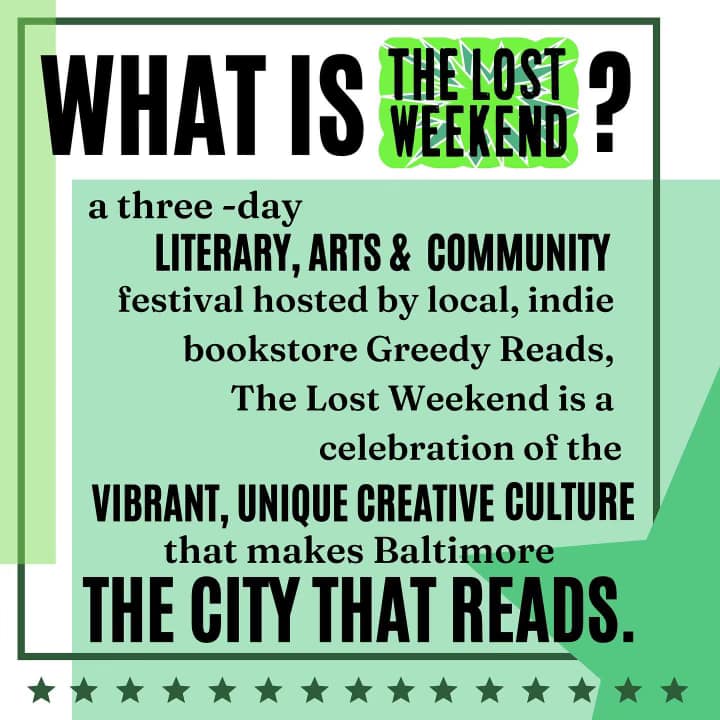 Maryland Humanities is a sponsor of Greedy Reads' The Lost Weekend. It's a three-day literary, arts, and community festival hosted by local, indie bookstore Greedy Reads. The Lost Weekend is a celebration of the vibrant, unique creative culture that makes Baltimore The City That Reads.
Events will be held May 13-15 at the Greedy Reads location in Remington at 320 W. 29th Street, Baltimore. Masks are mandatory for indoor events and proof of vaccination is mandatory for outdoor events.
See below for registration for each event.