Thank you to all our partners that made our Maryland tour of Water/Ways amazing!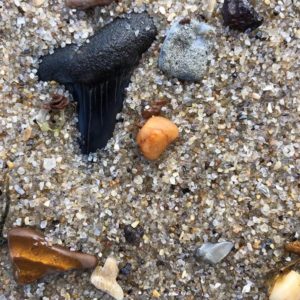 About Water/Ways

From above, Earth appears as a water planet with more than 71 percent of its surface covered with this vital resource for life. Water impacts climate, agriculture, transportation, industry and more. It inspires art and music. The newest traveling exhibition from the Smithsonian's Museum on Main Street (MoMS) program, Water/Ways, examines water as an environmental necessity and an important cultural element.
All of the water currently on the planet is all that there will ever be. Through the water cycle, it is in endless motion on Earth's surface, below ground and in the atmosphere. Water/Ways explores this cycle, water's effect on the landscape, settlement and migration, and its impact on culture and spirituality. It looks at how political and economic planning have long been affected by access to water and control of water resources. Human creativity and resourcefulness provide new ways of protecting water resources and renewing respect for the natural environment.
Designed for small-town museums, libraries, and cultural organizations, Water/Ways will serve as a community meeting place to convene conversations about water's impact on American culture. With the support and guidance of Maryland Humanities, these towns will develop complementary exhibits, host public programs and facilitate educational initiatives to raise people's understanding of what water means culturally, socially and spiritually in their own community.
Water/Ways is part of Maryland Humanities' Maryland H2O. A two-year initiative, Maryland H2O explores our many and varied relationships with water—which is part of our history, our culture, our future—through multiple programs. Maryland H2O also includes the Smithsonian exhibition H2O Today; One Maryland One Book 2019; Chautauqua 2019: Making Waves;and engaging programs to spark a statewide discussion about water.