Designing Culturally Inclusive Programming
Informed by the recent success of our "Beyond the Statements: Leading Racial Equity in Humanities Organizations" series,  Maryland Humanities is launching a new limited series this fall. "Designing Culturally Inclusive Programming" will focus on strengthening nonprofit infrastructures and facilitating deep engagement on key topics so that organizations can achieve lasting change.
Experts in these fields will lead or co-lead one hour sessions online, so the series will assist nonprofits in finding community partners, engaging with community members, and sharing responsibilities.
We will begin this series on October 13 and conclude it on December 1. Unless otherwise indicated, the session will begin at 2:00 p.m.  EST. 
Maryland Humanities invites participants to register for these sessions to reflect, engage, and share their experiences.
If you have any questions about the series, please email Alexandra Cenatus at acenatus@mdhumanities.org or call (410) 685-0095.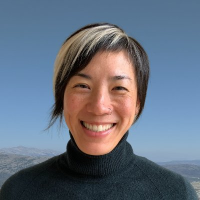 Shared Authority: Thursday, October 13, from 2:00 pm to 3:00 pm EDT 
In light of current leadership practices that tend to retain power rather than share it, Susan Liao explores in this workshop how to share responsibility and implement transparency to facilitate long-term engagement.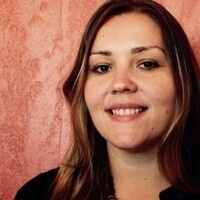 Reflective Examination of Identities: Thursday, October 20, from 2:00 pm to 3:00 pm EDT
In this workshop, Dr. Laura Gonzales will define positionality, help participants identify different aspects of their identities (positionalities), and reflect on how aspects of themselves shape connections with communities (whether positively or negatively).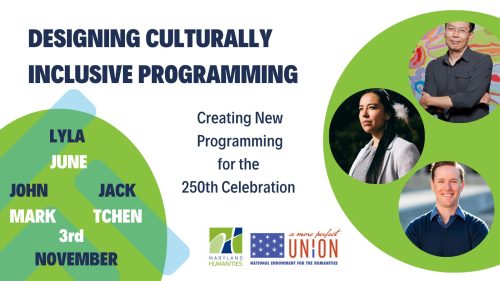 Creating New Programming for the 250th Celebration: Thursday, November 3, from 2:00 pm to 3:00 pm EST
For many organizations, commemorations, anniversaries, and national heritage months play an important role in terms of visibility, community engagement, and marking significant events both locally and nationally. As a result of their historical experiences — genocide, slavery, or migration — communities of color might challenge or question these realities. During this panel, we will explore how organizations can work with these multiple contexts and interpretations with care and intention. In addition to providing practical examples, these events will open up new ways of interacting with diverse audiences.  
Panelists: Lyla June, John Marks, Jack Tchen
Building Successful Partnerships and Collaborations: Thursday, November 17,  from 3:00 pm to 4:00 pm EST
This panel will provide strategies and best practices for partnering with local communities to develop programming that reflects their visions and values. Participants will learn specific techniques on how to create successful and long-lasting collaborations with diverse stakeholders.
Panelists: Holly Clarkson, Deborah Schwartz