Are you in a book club? Do you enjoy reading our annual One Maryland One Book selection? Then you already know how stimulating and inspiring reading and discussing a book with friends can be.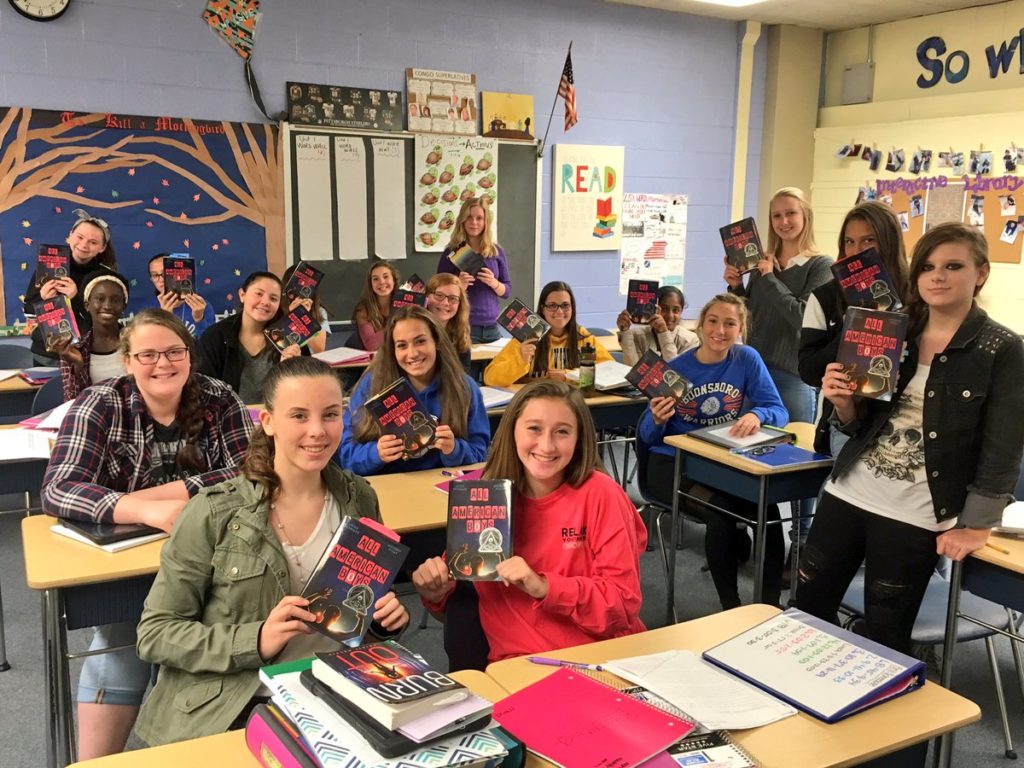 Help Maryland Humanities make that same experience possible for high school students by "Adopting a Classroom." You can provide a set of books, bookmarks, and learning materials to a participating classroom—supporting a dedicated teacher and his or her students on a journey of discovery—with a donation of $250. What a fun and affordable way for the members of your book club to come together and share the joy of reading with the next generation!
Just complete and return an "Adopt a Classroom" form along with your book club members' checks and/or credit card information. We'll handle the rest.
While we cannot guarantee requests for specific schools, we will make every effort to support a classroom in your town or county.
 One Maryland One Book is sponsored by the Institute of Museum & Library Services via LSTA grant funds received from the Maryland State Library, as well as by PNC Foundation and BGE. Additional support is provided by Baltimore City Foundation and M&T Bank.
2018 Adopt a Classroom Sponsors
Barnard Book Club of Maryland*
Barnesville Book Club*
Brownies & Wine Book Club*
Courtyard Book Club of Frederick*
Sue & Buddy Emerson
Jessica Floyd & Nevermore Crossfit
Friends of One Maryland One Book
Catherine Gira (2)
Glennwood Neighborhood Book Club of Bethesda
Jayne Klein
Link Ladies Literary Society*
MOCO Bookclub
Prince George's Arts & Humanities Council* (4)
Theresa Silanskis*
Silvia & Friends*
University of Maryland, Baltimore Council for the Arts & Culture*
Anne & Chris West* (4)
Thank you to all of our Adopt a Classroom sponsors for your tremendous generosity!
*Sponsors in both 2017 & 2018
Read what Maryland teachers have to say about the impact on students of the One Maryland One Book 2016 selection, All American Boys
"I completed the book club with 22 students, all of them on the JV football team— so not your stereotypical group of book club attendees. … The discussions we had were powerful and meaningful—this was truly one of the most moving experiences I have had as an educator."
"This book got our students talking about issues that are often taboo. It was nice to see students from various backgrounds feeling comfortable about communicating their concerns openly."
"This book opened the door to more conversation about race in our school system. It was amazingly powerful to hear the teachers and students come together for open and honest conversations."
"We had a student who failed English last year, and this year with this title they were reading ahead of the class. They were so into it."
"…My students DEVOURED this book! They were completely engaged."