Literary Tourism: Baltimore
March 6, 2019
Book Riot, March 3, 2019
by Elinor Swift
*****
Discover bookish Baltimore: a city of literary delights!
In 1987 the mayor of Baltimore dubbed it "the city that reads." It may not be the best-known moniker of "Charm City," but something about the name rings true to this day.
Whether it's because of Baltimore's amazing independent bookstores, world-famous libraries, or literary home-town heroes, "the city that reads" is not one to be missed by book-lovers…
LITERARY LANDMARKS
Baltimore has been home to a remarkable number of writers. You probably already know that it's the birthplace of H.L. Mencken and Ta-Nehisi Coates. You may also have heard that the city's residents have included Edgar Allan Poe, Frederick Douglass, F. Scott Fitzgerald, W.E.B. Du Bois, and Zora Neale Hurston.
The literary legacy continues, with writers like Marion Winik (The Baltimore Book of the Dead) and Alice McDermott (The Ninth Hour) in residence. Johns Hopkins boasts a successful MFA program, notable graduates of which include John Barth (The Tidewater Tales) and Chimamanda Ngozi Adichie (Half of a Yellow Sun, We Should All Be Feminists).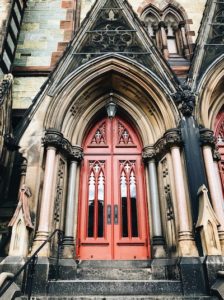 Therefore, it's not surprising that Baltimore is full of literary locations. You can visit Poe's house or the bar he went to the night he died. You can drink in the prohibition-era Owl Bar where Mencken and Fitzgerald dodged the police, or visit the literary-themed cocktail bar The Bluebird, where the delicious drinks are named after novels.
If you want to be sure not to miss anything, you can go on a literary walking tour with Maryland Humanities. And, if you're in Baltimore at the right time (November), you can attend the literary event of the year: the Baltimore Book Festival at the inner harbor. Three days of bookish events in "the city that reads" – what more could you want?