Maryland Humanities Announces Final Stop of Statewide Tour of Smithsonian Traveling Exhibition
September 12, 2017
The Way We Worked Opens in Wicomico County on September 15.
(Baltimore) – Maryland Humanities is pleased to announce that its statewide tour of The Way We Worked, a Smithsonian Institution traveling exhibition, will open at its fifth and final stop in Salisbury on Friday, September 15 at 5 p.m. Salisbury University Art Galleries Downtown will host the exhibition along with its local partners, Salisbury Arts & Entertainment District, City of Salisbury, and Salisbury University's Edward H. Nabb Research Center for Delmarva History and Culture. The Salisbury University Art Galleries Downtown will also feature a companion exhibit and programming highlighting Wicomico County's work history.
Salisbury University Art Galleries will explore Salisbury's working past and present through photographs and objects from Edward H. Nabb Research Center for Delmarva History and Culture alongside the works of contemporary artists. The local exhibit will trace changes that have affected the workforce and work environments in the past 150 years, including the growth of manufacturing and increased use of technology. Works by local artists Cat Mazza, Curtis Woody, Phillip McMartin, and Mierle Laderman Ukeles will explore the painful history of slavery in Wicomico County, as well as expand on the story of labor for garment industry workers, local watermen, and sanitation workers. The Smithsonian exhibition and companion exhibit will be on view through November 3.
Upcoming related programs include gallery tours and art talks, lectures by Jackson Medel of the Ward Museum of Wildfowl Art and Cyndi Byrd of the Julia A. Purnell Museum, and a special performance on opening night by folk/punk musician and storyteller, Shannon Murray. Murray will perform People's Music, a project that preserves working class history in story and song. Explore all upcoming events by visiting mdhumanities.org or suartgalleries.org.
"We have been delighted to bring The Way We Worked to five small communities across the state and celebrate Maryland's diverse and engaging work history, from the paper and steel mills of the 19th Century to the technology boom of today. If you haven't yet seen the Smithsonian exhibition on its tour of Maryland, we hope you'll come visit our final stop in Salisbury and explore the rich local history highlighted through the companion exhibit and programming," said Phoebe Stein, executive director of Maryland Humanities.
The Way We Worked will be on view at Salisbury University Art Galleries from September 15 through November 3, 2017. Salisbury University Art Galleries is located at 212 West Main Street in Salisbury, MD. Learn more at suartgalleries.org.  
The Way We Worked in Salisbury is supported in part by the Community Foundation of the Eastern Shore.
THE WAY WE WORKED BRINGS THE SMITHSONIAN TO MARYLAND COMMUNITIES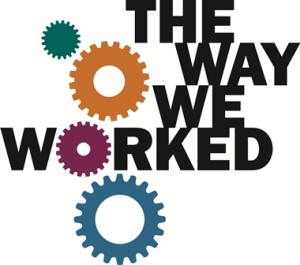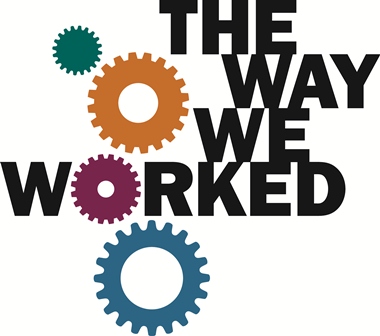 The Way We Worked is the fifth Museum on Main Street project brought to Maryland by Maryland Humanities.  The traveling exhibition, adapted from an original exhibition developed by the National Archives, explores how work became such a central element in American culture by tracing the many changes that affected the workforce and work environments over the past 150 years. The exhibition draws from the Archives' rich collections to tell this compelling story. Each host site develops a companion exhibit and educational programs for their communities for a seven-week period that tells their local work story.
Local host sites unearth stories and develop community partnerships to bring the Smithsonian traveling exhibition to life through the lens of their own community history.
The Way We Worked Maryland Tour
| | |
| --- | --- |
| February 3–March 24, 2017 | Western Maryland Heritage Association, Cumberland, Allegany County |
| March 31–May 20, 2017 | Sumner Hall (G.A.R. Post 15), Chestertown, Kent County |
| May 26–July 15, 2017 | Carroll County Farm Museum, Westminster, Carroll County |
| July 21­­–September  9, 2017 | Brunswick Heritage Museum, Brunswick, Frederick County |
| September 15–November 3, 2017 | Salisbury University Art Galleries, Salisbury, Wicomico County |
About Museum on Main Street
The Way We Worked is made possible in Maryland by Maryland Humanities. The Way We Worked is part of Museum on Main Street, a collaboration between the Smithsonian Institution and state humanities councils nationwide.  The Smithsonian Institution Traveling Exhibition Service brings high-quality traveling exhibits to small communities through their own Main Street museums, historical societies, and other cultural venues.  Residents enthusiastically engage with exhibition content, and diverse community members come together to share and celebrate their heritage. Support for Museum on Main Street has been provided by the United States Congress.
Maryland Humanities is a statewide nonprofit organization that creates and supports educational experiences in the humanities that inspire all Marylanders to embrace lifelong learning, exchange ideas openly, and enrich their communities. For more information, visit www.mdhumanities.org. Maryland Humanities is generously supported by the National Endowment for the Humanities, the State of Maryland, private foundations, corporations, small businesses, and individual donors.