Topical. Thought-Provoking. Entertaining. Isn't that reason enough to listen for four minutes a week?
When To Listen
For a monthly dose of humanities and culture, tune in to Humanities Connection every first Thursday of the month at 4:44 PM on:
WYPR, 88.1 FM, Baltimore
WYPF, 88.1 FM, Frederick
WYPO, 106.9 FM, Ocean City.
After the episodes air, you can find them here and on WYPR's Podcast Central.
Hosted by a member of Maryland Humanities Executive staff, Humanities Connection explores the role of the humanities in our daily lives, and features lively stories and reflections around topics like education, literature, health care, race, ethics, theology, history, and more.
Joining us for each segment are a series of special guests, including Maryland Humanities partners, board members, and local humanists such as filmmakers, poets, museum directors, and journalists. The result is a mix of stories and conversation designed to shed light on the human experience and stimulate the intellectual curiosity of our listeners.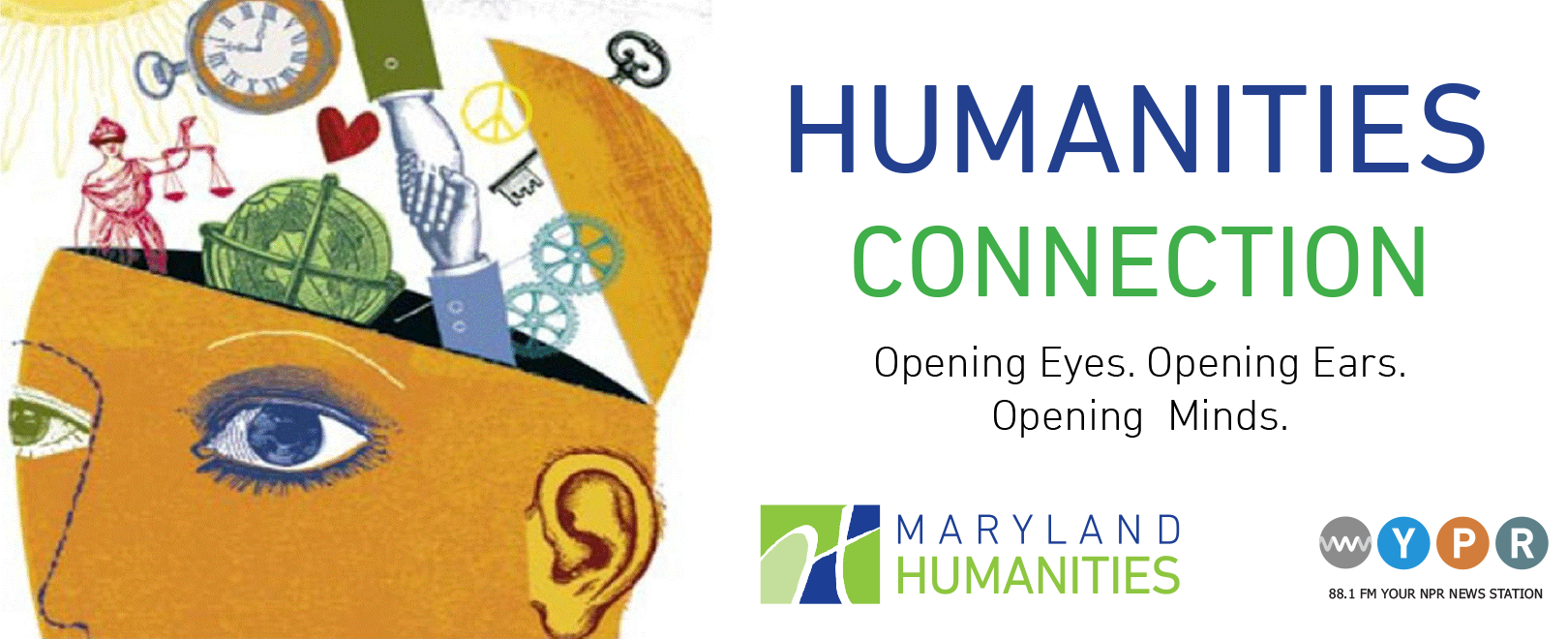 Humanities Connection is funded in part by Mayor Bernard C. "Jack" Young and the Baltimore Office of Promotion and the Arts.