Maryland Humanities Welcomes New Staff and Announces Leadership Team
June 22, 2021
(Baltimore, MD) – Maryland Humanities is pleased to welcome Dennett Edwards as Director of Administration and Maya Moretta as Program Assistant for Grants & Community Engagement. The organization also announces the promotion of longtime employees Marilyn Hatza and Andrea Lewis to Director of Grants & Community Engagement and Director of Programs, respectively.
Edwards, Hatza, and Lewis—along with Director of Advancement Aaron Heinsman—comprise Executive Director Lindsey Baker's new leadership team. As Director of Administration, Edwards oversees Maryland Humanities' financial management, human resources, and office operations. While continuing to manage the Maryland Center for the Book at Maryland Humanities, in her new role Lewis guides a seven-member team in creating and producing an engaging menu of public humanities programs. The Programs team includes Stephanie Boyle, Program Officer for Maryland History Day and Maryland Voices, and Theresa Worden, Program Officer for Traveling Exhibitions and Program Evaluation. Moretta assists Hatza in administering grants to Maryland nonprofits, developing relationships with organizations around the state, convening Regional Humanities Networks, and more.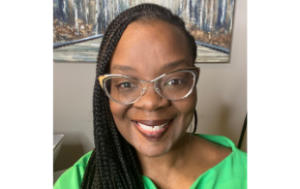 Dennett Edwards, Director of Administration, also serves as the Founder & CEO of Corona Daze Professional Development Group. Created in response to record unemployment rates stemming from COVID-19, the organization seeks to increase marginalized groups' access to employment opportunities and representation in the workforce. Prior to joining Maryland Humanities, Edwards was a Freelance Finance and Operations Consultant. She has also served as the Regional Deputy Director of Administration at Church World Service in Kenya, the Fiscal Officer/Business Manager for Maryland Supplemental Nutrition Assistance Program Education (SNAP-Ed) at University of Maryland, the Chief Financial Officer at the Arts and Technology Academy in Washington, DC, and more. She received an M.S. in Human Resources & Organizational Development and an M.B.A. in Accounting & Management, both from Strayer University, and a B.A. in History from Queens College.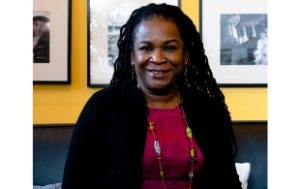 Marilyn Hatza, Director of Grants and Community Engagement, joined the Maryland Humanities staff in 2014. She has a B.A. in Africana Studies from the University of Maryland, Baltimore County and an M.A. in Historic Preservation from Delaware State University. Hatza has extensive experience in museum collection management, educational program development, and archives management. Before joining the staff at Maryland Humanities, she served as the Preservation Services Director at Preservation Maryland.  She has also worked as an archivist at the AFRO-American Newspapers and Assistant Curator at the Howard County Center for African American History and Culture. Hatza sits on The Maryland Commission on African American History & Culture, as well as the Board of Directors for both Baltimore National Heritage Area and The African American Fire Fighters Historical Society.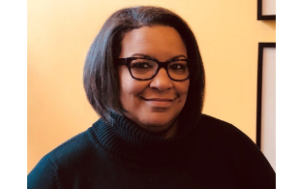 Andrew Lewis, Director of Programs, joined the staff in 2007 and coordinates literature programs including One Maryland One Book, discussion programs, and book festivals. Lewis' diverse background in public relations, programming, and fundraising includes work with organizations such as The National Gallery of Art, Folger Shakespeare Library, Scholastic, the Public Library Association, and the Maryland State Department of Education, as well as 20+ years spent working with public libraries in Maryland and across the country through consulting and committee work. She remains devoted to helping organizations refine their image, increase funding, and expand their reach to new audiences, and she serves on the boards of Writers in Baltimore Schools and Citizens for Maryland Libraries. Lewis has an M.A. in Public Communication from The American University in Washington, D.C and a B.A. in both Communication and Art History from James Madison University.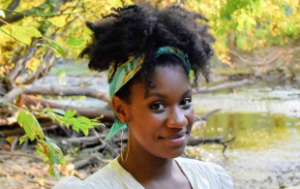 Maya Moretta, Program Assistant for Grants & Community Engagement, recently graduated Georgetown University, where she received her B.A. in United States History with a Minor in African American Studies. She worked as a research assistant in the Georgetown Slavery Archive; as a core member of the GU272 advocacy team which passed a reparative justice initiative; and as an academic assistant, aiding in the design of a curriculum for the 1619 Freedom School after-school program in Iowa. Moretta's recently-completed honors thesis focused on the lives of the people who were enslaved by the Carter family at Shirley Plantation.