Exhibition Closed
Many thanks to the host communities, partners, supporters, volunteers, and funders that made our 2017 statewide Museum on Main Street tour amazing!
Curious about our next tour? Check out Water/Ways!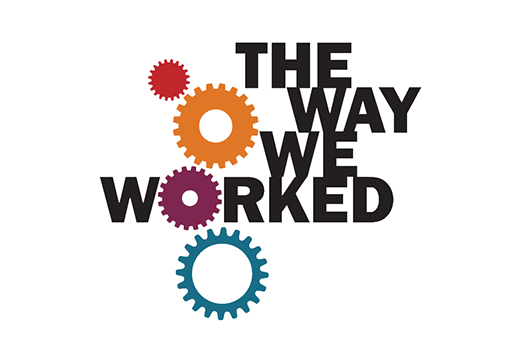 Thank you for a wonderful tour of The Way We Worked!
From September 15 through November 3, 2017, The Way We Worked toured five Maryland communities, and explored the ways "work" shapes our lives, towns, and identities.
Tour Schedule
| | |
| --- | --- |
| February 4–March 24, 2017 | Western Maryland Heritage Association, Cumberland, Allegany County |
| March 31–May 20, 2017 | Sumner Hall (G.A.R. Post 15), Chestertown, Kent County |
| May 26–July 14, 2017 | Carroll County Farm Museum, Westminster, Carroll County |
| July 21–September 9, 2017 | Brunswick Heritage Museum, Brunswick, Frederick County |
| September 15–November 3, 2017 | Salisbury University Art Galleries, Salisbury, Wicomico County |
About The Way We Worked
With their hands and minds hard at work and sweat on their brows, American workers perform a diverse array of jobs to power our society. Whether we work for professional satisfaction and personal growth or to ensure the well-being of ourselves and our families, work is a part of nearly every American's life. Office workers, factory workers, homemakers, truckers and the millions more who keep the nation going through their work make great contributions not only to industry, but also to American culture. The diversity of the American workforce is one of its strengths, providing an opportunity to explore how people of all races and ethnicities identified commonalities and worked to knock down barriers in the professional world. And, finally, the exhibition shows how we identify with work – as individuals and as communities.