April 22, 2015
To continue MHC's celebration of National Poetry Month, readers may be interested to learn more about a few more local poets and poems that have garnered national recognition for Maryland's poetry scene:
"The Marshes of Glynn:"
Written by Peabody 1st chair flautist and Johns Hopkins University Professor Sidney Lanier in 1878, this extended lyrical homage to the salt marshes of Glynn County, Georgia celebrates the power of natural beauty to liberate us from the weight of the world.
"You Can't Kill an Oriole:"
In 1953, Ogden Nash wrote this homage to the Orioles, who were his hometown baseball team from 1934 until his passing in 1971. Celebrating both famous members of the team from throughout its history as well as the spirit that the team was bringing back to Baltimore, "You Can't Kill an Oriole" embodies all that it means to root for the O's.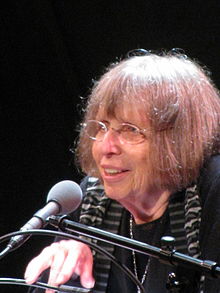 Linda Pastan:
Maryland's Poet Laureate from 1991-1995, Pastan has based her work around a quiet, yet incisive perspective on domestic themes such as marriage and parenting. Pastan's poems are "full of foreboding and acceptance, a wry unsentimental acceptance of hard truth . . . [her] signature is growth." Twice nominated for the National Book Award (for PM/AM: New and Selected Poems [1982] and Carnival Evening: New and Selected Poems 1968-1998 [1998]), Pastan lives in Potomac, Maryland.
Michael Collier:
Michael Collier has made a reputation for himself as a poet who engages with both a love of nature and an affection for objects. Pivoting on object-references, Collier's verses "reach for moments of truth and Clarity." A member of the faculty of University of Maryland College Park, Collier held the post of Maryland Poet Laureate from 2001-2004. Collier's best known work includes The Ledge (2001) and Dark Wild Realm (2006).
For more information on the early history of Maryland poetry, readers may seek out 300 Years: The Poets and Poetry of Maryland, Lokar Raley, ed., which may be found along with more recent works and resources in the Maryland Room of the Enoch Pratt Free Library in Baltimore.
CITATIONS:
"Michael Collier," http://www.poetryfoundation.org/bio/michael-collier
"Linda Pastan," http://www.poetryfoundation.org/bio/linda-pastan
"Linda Pastan," http://www.poets.org/poetsorg/poet/linda-pastan