July 24, 2015
The Maryland Humanities Council together with the Galesville Community Center and Anne Arundel County Cultural Resources Division of the Office of Planning and Zoning are pleased to announce the opening of Hometown Teams in Galesville, MD this Saturday.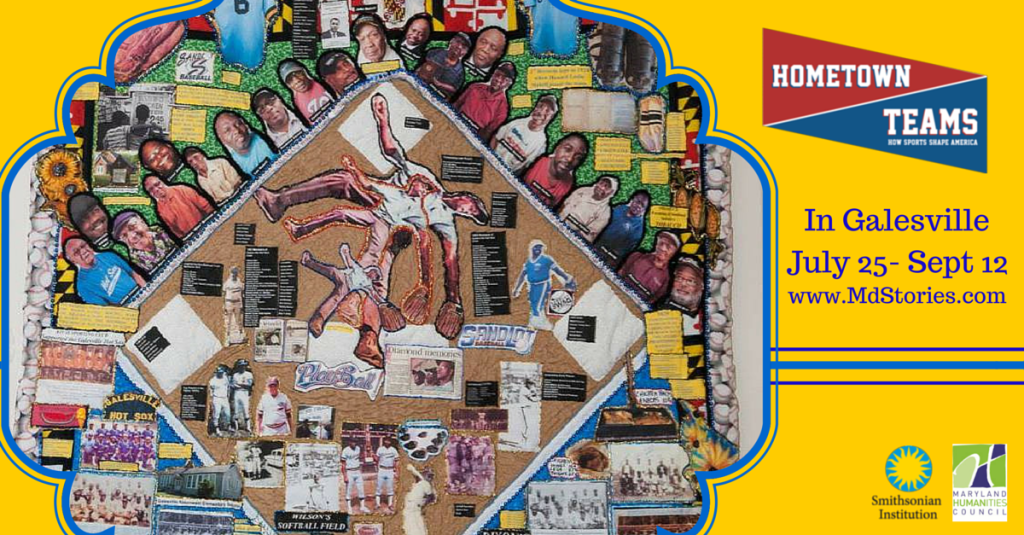 Galesville celebrates its sporting history with a companion exhibit exploring the historic Hot Sox sandlot baseball team, which this year celebrates its 100th Anniversary of its formation in 1915. The exhibit features memories and memorabilia from former Hot Sox players, fans, and family members, and the Hot Sox Documentary Story Quilt (pictured above).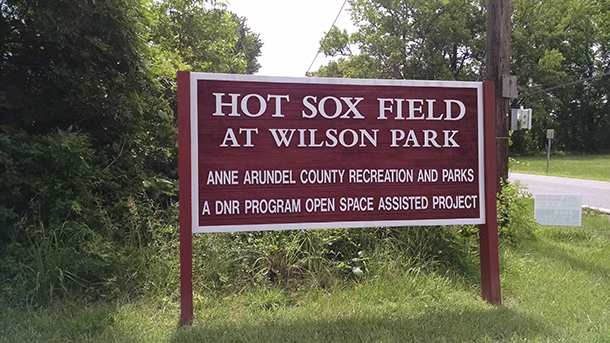 Hometown Teams Opening Day
Galesville Community Center
Saturday, July 25 at 11:00 a.m.
During the opening day festivities, the new "Field Guide to Galesville" will be unveiled, and the Annapolis Drum and Bugle Corps will perform before an honorary ribbon cutting marking the opening of the exhibition. Mr. Dwayne Renal Sims, Founder and CEO of the Negro League Legends Hall of Fame, will offer remarks about the importance of baseball in small communities. The Galesville Community Center is located at 916 West Benning Road, in Galesville, Maryland.