November 25, 2015
This year, the Maryland Humanities Council, home of Maryland History Day, was honored to receive a grant from the Teaching with Primary Sources (TPS) program of the Library of Congress. This funding allows programs like Maryland History Day to provide professional development to teachers on how to use online Library of Congress sources.  After attending both online and in-person trainings from TPS, it has been my pleasure to share these sources with teachers across the state. Library of Congress materials are not just for teachers though. History Day students, scholars, and general history enthusiasts should investigate the following links to find a treasure trove of historical documents, prints, recordings, and much more.
Teachers use these tools to help their students learn how to analyze primary sources, but they are also helpful for any researcher or History Day student who might be working with a historical document.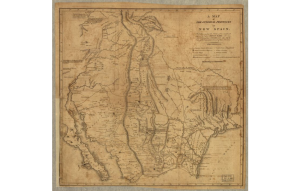 Primary Source Sets
Explore these primary source  sets, organized by general  topics like Baseball, The Harlem Renaissance, and Civil  War music. They are great for  stimulating ideas for a project  or lesson.

Lesson Plans
These pre-made lesson plans on a wide variety of topics are based on amazing primary sources. These are great for teachers, but may also serve as inspiration for History Day projects.
Maryland Documents, including maps and movies
http://www.loc.gov/teachers/classroommaterials/primarysourcesets/states/maryland/
Check out these links for local sources. Scan battle maps from the Civil War or watch a 1917 silent movie about the C&O Canal. You could spend days looking at these intriguing Maryland documents.
World Digital Library – Sources digitized from libraries around the world, often in original languages
World History Documents
Sometimes it can be hard to find primary sources from outside the United States, and these two links can help guide you to what you need. The Library of Congress has partnered with institutions all over the world, so you have access to a vast global collection.
American Memory – Collections based on subject matter
This is another theme-based collection of primary sources. Explore your interests and get inspired.
Chronicling America – Searchable historic newspapers to 1922
Many online newspaper archives require costly memberships. Not this one! The Library of Congress has partnered with small institutions across the country to digitize local and national newspapers that are searchable by keyword. There are even German newspapers from Baltimore on this site.
Veterans History Project – Searchable interviews and transcripts
This is an incredibly valuable site and easy to search. This year marks the the 50th anniversary of the Vietnam War, and researchers studying that time period as well as other conflicts will find this site to be a gold mine.
Online Professional Development Modules
Want to learn more about how to use primary sources, either in the classroom or for your research? Check out these online modules that help you learn even more about the outstanding sources available through the Library of Congress website.
Have fun exploring the Library of Congress online (www.loc.gov) with rich resources for our colleagues and friends, and inspiration for some fantastic History Day projects!