February 17, 2016
This summer, the Maryland Humanities Council invites all Marylanders to take a trip into the past with our 22nd annual Chautauqua living history series.
This year's Chautauqua (Shuh-TAW-Kwa) celebrates the centennial of the Pulitzer Prize, an annual award across twenty-one categories including journalism, literature, and poetry.  The creator of the award, American journalist Joseph Pulitzer, articulated a set of standards for many of our country's creative minds: "Put it before them briefly so they will read it, clearly so they will appreciate it, picturesquely so they will remember it, and above all, accurately so they will be guided by its light."
Our three Chautauqua characters were each guided by their light to become masters of their craft, thus inspiring the title of this year's series featuring Duke Ellington, Gwendolyn Brooks, and Ernest Hemingway.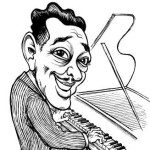 Duke Ellington is considered one of America's greatest composers. Born in 1899 in Washington, DC, Ellington was an incomparable showman who was one of the greatest composers of the twentieth century with a career that spanned over fifty years. With over 300 compositions over his lifetime, Ellington was posthumously awarded a special Pulitzer Prize "commemorating the centennial year of his birth, in recognition of his musical genius, which evoked aesthetically the principles of democracy through the medium of jazz and thus made an indelible contribution to art and culture."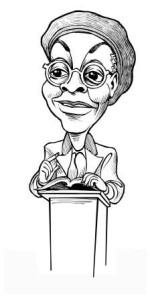 Gwendolyn Brooks was an African-American poet whose works illuminated the
black experience in America.  Born and raised in Chicago in 1917, Brooks was able to experience and observe authentic black life, which served as a continual inspiration for much of her impressive body of work: "If you wanted a poem, you only had to look out a window. There was material always, walking or running, fighting or screaming or singing." Mostly known for her poetry, Brooks became the first African American to win a Pulitzer Prize when she was awarded the Pulitzer Prize for Poetry for Annie Allen in 1950.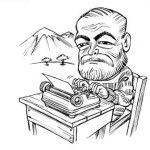 Ernest Hemingway was one of the greatest American literary figures of the twentieth century who continues to influence modern literature with his trademark style of simple yet perceptive prose. Born in 1899 in Oak Park, Illinois, Hemingway's experiences abroad as a foreign correspondent and as an ambulance driver for the Red Cross during World War I greatly influenced his literary works, such as A Farewell to Arms. Hemingway's hobbies, including big game fighting, bull-fighting, and deep-sea fishing, also influenced his writings, particularly his novel The Old Man and the Sea which earned him the Pulitzer Prize for Fiction in 1953 and led to the Nobel Prize for Literature in 1954.
Join us this summer as these "Masters of their Craft" come alive from July 5-14, 2016. Locations will be announced at a later date.
Want to see previous Chautauqua performances? Check out our Chautauqua playlist on our YouTube channel!