August 3, 2016
by Greg Nedved, Vice President of the National Museum of Language
Language has seldom been a museum focus, a curious oversight because of its importance to mankind.  Have you ever considered what it would be like to communicate without language? Language is very much taken for granted.  In 1971, the idea of a language museum in the nation's capital began amongst a group of expert linguists, language specialists, and language enthusiasts who were intrigued by the potential of putting language on public display. After decades of feasibility studies, start-up pains, and slow but steady incremental growth, the National Museum of Language (NML) opened its doors in College Park in May 2008, sustained by an all-volunteer governing board and roster of docents.   It was truly a trailblazer in the field—there were no more than three museums in the world with a similar focus, i.e., the history, impact, and art of language. The opening of the Museum was a personal triumph for NML's longtime president, the late Dr. Amelia Murdoch, who had been among the group in 1971 first advocating such a museum.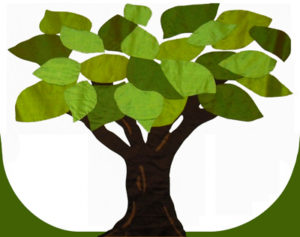 For the next six years, the NML enjoyed a steady growth, with people from all over the world visiting it.  During this time, we sponsored three major exhibits, hosted items and artifacts from other museums and institutions, and taught language-related classes. NML also received favorable media coverage from various news outlets such as The Washington Post and the British Broadcasting Corporation (BBC).  Even those who recognized that the Museum was "still a work in progress" supported its goals and admired its vision.
In 2014, NML trustees made the strategic decision to close the exhibit space in College Park and focus instead on building online exhibits, known as the Virtual Museum, and promoting the Moveable Museum, an initiative whereby NML artifacts are loaned to local and regional educational venues.  NML is also continuing its long-running speaker series (named in honor of Dr. Murdoch) with topics ranging from Klingon to Cherokee.  Our summer World Language Camp programs introduce school-aged children to as many as five languages and cultures in one week.
As with any museum, our needs are great.  We are always in search of officers, associates, volunteers, fundraisers, as well as individuals who can help bring NML into the twenty-first century.  Like all museums, donations of funds, as well as time and knowledge are welcome.  The ultimate goal of the trustees is to have a self-sustaining brick-and-mortar facility.
The National Museum of Language aims to be a national museum, in more than just name.  We want to have national impact and be a go-to resource for people who are curious about languages and cultures.  We want to be a trendsetting museum featuring memorable, unique and well-developed activities and exhibits.
At present, NML is building an interactive site in collaboration with the Dictionary of American Regional English (DARE) researchers.  Its first virtual exhibit showcases comic strips based on the world's earliest joke book, the Philogelos.  Please check out the NML website at www.languagemuseum.org to see its activities and online exhibits.