November 16, 2016
What is the impact of the humanities on American life? As part of the Pulitzer Prizes' Centennial Celebration, Maryland Humanities has partnered with the University of Maryland, College Park's College of Arts and Humanities to present Pulitzer Prize-winning author-historians Taylor Branch and Isabel Wilkerson in conversation on December 6th.
Though now known for their sweeping narrative histories, Branch and Wilkerson began their writing careers as journalists. In 1970, Branch started work as an editor and journalist for The Washington Monthly. His success there led to subsequent positions as staff writer for Harper's and Esquire. After interning at The Washington Post, Wilkerson began her career as a journalist at the Detroit Free Press in 1983. In 1984, she accepted a position as a metropolitan reporter at The New York Times, where she was promoted to national correspondent in 1986 and then Chicago Bureau Chief in 1991.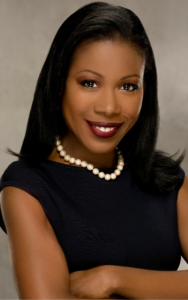 Though she later received international acclaim for her National Book Critics Circle Award-winning book The Warmth of Others Suns: The Epic Story of America's Great Migration, Wilkerson won her Pulitzer Prize for Feature Reporting in 1994. Wilkerson's poignant portrait of fourth-grader Nicholas Whitiker from Chicago's South Side and her two stories reporting about the Midwestern flood of 1993 earned her the prize. Early in her career, Wilkerson committed herself to sharing the personal experiences of those without a voice. As she explained to Emory Report editor Kim Urquhart, "In the end, nothing really matters until I can see from the perspective of the human heart."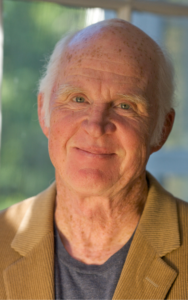 Branch won his Pulitzer Prize in 1989 for Parting the Waters: America in the King Years, 1954–63, the first book in his epic trilogy of America in the midst of change. Branch developed his interest in the Civil Rights Movement in college, when he found most books on the subject to be "overly analytical," and "like a chess match" for readers. After college, his graduate work at Princeton University's Woodrow Wilson School of Public and International Affairs led Branch to write a short piece about "the implications for economic development" of the school's summer project encouraging voter registration. Branch kept a diary of his experiences "trying to gain the trust and interest of skeptical blacks in southern Georgia."  Such experiences spurred Branch to further explore the struggle of civil rights, from the end of the Eisenhower administration to the dawning of the New South. Discussing contemporary social justice, Branch shared that he's "worried, that if people don't really immerse themselves in what it means, they'll take it for granted."
In addition to their journalistic origins, Branch and Wilkerson are both National Humanities Medal recipients and share an all-encompassing commitment to research. Wilkerson spent 15 years researching African-American migration for The Warmth of Others Suns. She traveled extensively and interviewed more than 1,000 people who migrated from the South to Northern and Western cities. The final version of Branch's trilogy spans 2912 pages and his research for the project, ranging from legal documents to personal correspondence, is included in the "Taylor Branch Papers, 1865-2013" collection, housed at Branch's alma mater, the University of North Carolina at Chapel Hill. Branch's research now fills 87 linear feet of shelf space at the UNC library.
Join us December 6th when Maryland Humanities and The University of Maryland College Park present "WORLDWISE Arts & Humanities Dean's Lecture Series: The Pulitzer 100", featuring Taylor Branch and Isabel Wilkerson in conversation. NAACP Legal Defense & Education Fund's Sherrilyn Ifill will moderate an engaging discussion between the two author-historians on the historical context behind their Pulitzer Prize-winning work and its relevancy to our lives today.
Event begins at 7 PM at The Clarice Smith Performing Arts Center. A book signing and reception will follow the event. Tickets are free, but required. Tickets are available here!
This program is part of the 2016 Pulitzer Prizes Centennial Campfire Initiative, a joint venture of the Pulitzer Prizes Board and the Federation of State Humanities Councils, sponsored in part by the Mellon Foundation.
Bibliography
Urquhart, Kim. "Write from the Heart." Emory Report. 8 Nov 2016. http://www.emory.edu/EMORY_REPORT/erarchive/2006/September/September%2025/Profile.htm.
"Awards & Honors: 1999 National Humanities Medalist: Taylor Branch." National Endowment for the Humanities. 8 Nov 2016. https://www.neh.gov/about/awards/national-humanities-medals/taylor-branch.