May 10, 2017
In 2017, Aberdeen Proving Ground (APG) celebrates its 100th year of support to the Army and U.S. service members.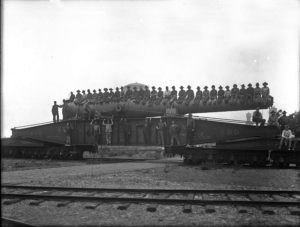 In response to an immediate need for improved ordnance during World War I, APG was established on October 20th, 1917. As time progressed, APG changed alongside the American and global society, constantly evolving to keep pace with the growing technology of war.
Though much has changed in the past 100 years, one thing has remained constant: APG's mission to provide superior equipment and technological advancements in support of the U.S. Warfighter – and the dedicated men and women behind our mission successes.
The soldiers and civilians of APG have brought great technological discoveries to fruition as state-of-the-art equipment for our Army over the past 100 years. From one of the world's first general-purpose electronic computers, the bazooka, and gas masks, to the Willy Jeep and countless technologies in between, APG has been the common thread behind numerous revolutionary inventions.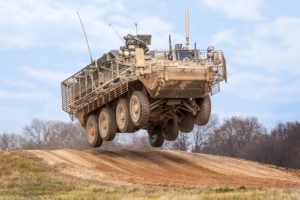 Similarly, the men and women at APG today continue to forge APG's legacy of innovation into the next century. If a Soldier uses a piece of technology to shoot, move, communicate or improve their situational awareness, chances are it was developed, tested and fielded by members of Team APG. Our military and civilian scientists, research engineers, technicians and administrators continue to advance the techniques and equipment of tomorrow's weapons into today's tasks.
APG's success over the last century is directly tied to the support of our local community and Centennial events in 2017 will celebrate that partnership. From exhibits and movie screenings, to lectures, open houses and a ball – there is something for everyone. Events will take place both on APG and at locations through Harford and Cecil counties. We also look forward to the opportunity to "open the gates" to our local community members, inviting the public to APG during select events in 2017.
Though a centennial celebration often looks to honor the past, we also hope to honor the future. APG remains committed to being the Army's home of innovation and opportunity. Just as our missions have changed in the past, we continue to evolve to ensure wherever conflict may take a U.S. service member, he or she is equipped with the cutting-edge technology needed for battlefield dominance.
100 years looks good on APG, join us in the celebration! Information about upcoming centennial events can be found at www.teamapg.com; www.apgnews.com/apg-100 and www.apg100.org. Be on the lookout for event invitations on Facebook at www.facebook.com/apgmd as well.
---
About the Author: Heather Roelker is the Public Affairs Specialist for the U.S. Army Garrison at Aberdeen Proving Ground.
Disclaimer: The views and opinions expressed on our blog do not necessarily reflect the views or position of Maryland Humanities or our funders.