August 23, 2017
When I was younger I spent the whole month of August doing my summer reading projects, excitedly anticipating the start of the school year. Since I have long since finished school and don't have assigned reading anymore, I now spend these last days of summer gearing up for the incredible line-up of fall book releases, so I can recommend them to my friends, family, and of course our customers at The Ivy. I've read through quite a stack this month, so it's hard to narrow down my list, but here are my top three picks for the upcoming season!
Sing Unburied Sing by Jesmyn Ward (Releases September 5)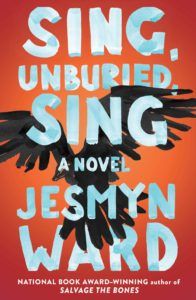 Jesmyn Ward is unquestionably one of the most talented voices writing today, and Sing Unburied Sing deserves every ounce of advanced praise it has received. Telling the story of three generations of a Mississippi family through magical, lyrical prose, this book earns its comparisons to Toni Morrison and William Faulkner. I can't wait until it's released so I can put a copy in the hands of everyone I know. It is an important book, and one that I'm sure will be one of the most talked about in 2017.

Little Fires Everywhere by Celeste Ng (Releases September 12)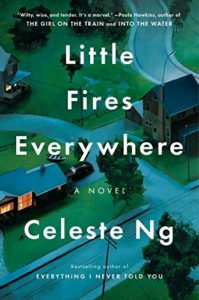 Everything I Never Told You, Celeste Ng's debut novel, is one of my standouts from the last few years, which puts her upcoming release Little Fires Everywhere at the very top of my list. Ng's incredible talent lies in her ability to craft painfully accurate images of American family life and Little Fires Everywhere definitely delivers on that. It is suspenseful and beautiful and just as good as Everything I Never Told You. (If not…dare I say…better?) Celeste Ng will be visiting The Ivy Bookshop on Friday, September 15 and I can't wait to hear her read from this masterful work.
Fresh Complaint by Jeffrey Eugenides (Releases October 3)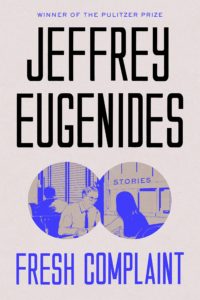 I am not exaggerating when I say that I have been holding my breath for years waiting for Jeffrey Eugenides to put out another book. Five years is a long time to wait, but it's well worth it! Fresh Complaint is a collection of stories both old and new that proves yet again that Eugenides has mastered the art of character building. (It's worth noting that this collection includes the story "Air Mail," which is not only one of my favorites, but also probably his most well-known piece of short fiction. It stays with you for a long, long time.)
---
About Emily Miller
Emily Miller is the event coordinator and associate operations manager at The Ivy Bookshop in northern Baltimore. When she is not planning author events or helping to coordinate the Baltimore Book Festival, she can almost always be found in a comfortable chair, reading. (Or standing in front of her bookshelves, agonizing over what to read next.)
Disclaimer: The views and opinions expressed on our blog do not necessarily reflect the views or position of Maryland Humanities or our funders.