October 25, 2017
In my 28 years of bookselling in Frostburg, I can't remember an upcoming holiday season with so many new books coming from well-known authors.  These writers are so well known that we just call them by last name – Grisham, Rushdie, King, Le Carre, Follett and Brown in fiction, Isaacson and Coates in history, and Green and Pullman in young adult. However, there are a lot more titles readers should prepare themselves for this fall. Here are a few that I'm anticipating.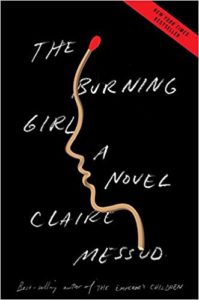 Jennifer Egan' s Manhattan Beach and Claire Messud's The Burning Girl are both novels by fiction writers who have proven with their previous books that they know how to spin a tale that will keep you turning pages.  In November, Louise Erdrich's Future Home of the Living God, the author's chilling speculative novel, is already drawing comparison to Atwood's Handmaid's Tale.  The Martian's Andy Weir will bring us back into space with Artemis.  DC's David Ignatius's new thriller, The Quantum Spy, is a cat-and-mouse game involving a technological arms race. Actor Tom Hanks tries his hand at writing with his first collection of seventeen short stories titled Uncommon Type.  All the stories were originally written on his manual typewriter.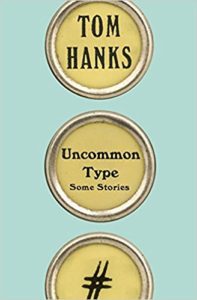 Nonfiction in the autumn months is always full of biographies and epic tales of battles won and lost.  The subtitle of Scott Kelly's Endurance tells the reader what to expect—"A Year in Space, A Lifetime of Discovery."  Allegany County's Russell Shorto takes the lives of six very different figures in his account of the American Revolution in Revolution Song: A Story of American Freedom.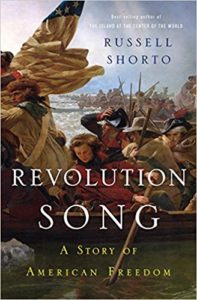 If your interest is the Civil War, The Thin Line of Freedom: The Civil War and Emancipation in the Heart of America by Edward L. Ayers, will be your new book.
Two titles that came out in late summer that haven't gotten the readership they deserve are The Heart's Invisible Furies by John Boyne, a kinder and gentler version of Hanya Yanagihara's A Little Life and How To Find Love in a Bookshop by Veronica Henry which is similar to the movie Love Actually but in book form.  Both novels are surprisingly good reads!
I would be remiss if I didn't mention the book that has my vote for the best title of the season.  Things to Do When You are Goth in the Country: And Other Stories is a collection of dark but very human stories by Chavisa Woods.  She writes of what it is like to live on the fringes in America and what it means not to belong.  You don't have to live in Western Maryland to appreciate her tales.
Keep reading.
---
Fred Powell is the owner of Main Street Books in Frostburg.  Opened in 1989, the independent bookstore stocks over 20,000 titles in 50 categories.  Powell lives in Frostburg with his family.
Disclaimer: The views and opinions expressed on our blog do not necessarily reflect the views or position of Maryland Humanities or our funders