January 10, 2018
Never-ending reading lists are likely to get longer for avid readers this year because of the excellent titles already receiving plenty of buzz. Maryland readers may be especially interested in local author Laura Lippman's new stand-alone mystery book, Sunburn, out February 20th. According to reviews, it's a novel of psychological suspense about a pair of lovers who end up having the worst of luck when someone ends up dead.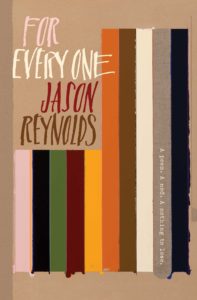 Those who follow the One Maryland One Book (OMOB) program might be interested in the poetic memoir Heart Berries by Terese Marie Mailhot. Out February 6th, Heart Berries is a woman's account about life on the Seabird Island Indian Reservation. The introduction is written by 2011 OMOB author Sherman Alexie. Both Jason Reynolds and Brendan Kiely, authors of the 2016 OMOB selection All American Boys, have new work coming in 2018. The third book in the young adult track series by Jason Reynolds titled Sunny is out April 10th; also out on April 10th is the published version of his poem For Every One, written to inspire everyone, especially children, to recognize his/her dream. For Every One was originally performed at the unveiling of the Martin Luther King, Jr. memorial at the Kennedy Center. Brendan Kiely has a new young adult title out May 1st titled Tradition, which tackles timely topics of class, privilege, and injustice pertaining to rape culture.
True crime fans have a lot to be excited about in 2018! The highly-anticipated I'll Be Gone in the Dark: One Woman's Obsessive Search for the Golden State Killer by Michelle McNamara is out in February. The book is published posthumously as McNamara, a true crime writer and creator of the website truecrimediary.com, died in April 2016, before the book could be completed; however, a close colleague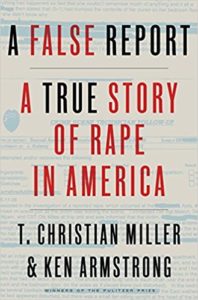 and editor have both completed the book for its release. Because of the #MeToo movement,   A False Report: A True Story of Rape in America is bound to receive much attention upon its release on February 6th.The book, by Pulitzer Prize-winning journalists T. Christian Miller and Ken Armstrong, is the account of a teenage girl who was charged with filing a false report. It would take years for authorities to discover she was telling the truth, after several similar crimes come to light.
Essay fans will have two great titles to look for this year. Out January 30th, critic Morgan Jerkins talks about what it means to exist as a Black woman in today's America in This Will Be My Undoing: Living at the Intersection of Black, Female, and Feminist in (White) America. While it's about black women, critics say it should be required reading for all Americans. Popular and poignant writer Zadie Smith has a new collection of essays out February 6th called Feel Free. Throughout the collection, she poses important questions about Facebook, why people love libraries, and more questions regarding our current political and social atmosphere.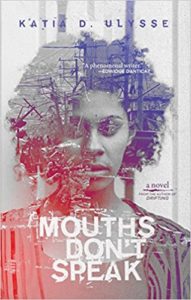 For those who enjoy popular fiction, plenty of choices are available this year. Kristin Hannah's first book after the phenomenon that was The Nightingale, The Great Alone is out February 6th. Jessica Knoll, who's The Luckiest Girl Alive was a favorite of 2015, has a second novel titled The Favorite Sister out May 15th. If the book you're waiting for isn't out yet, try Mouths Don't Speak by Katia D. Ulysse, which is about a woman who leaves Baltimore to return to her homeland of Haiti, after the earthquake of 2010 killed her parents.
If you see that any of these or other authors you enjoy with new books out this year will be in your area, we encourage you to get out and support them by attending an event. Katia Ulysse will be at the Govans Branch of the Enoch Pratt Free Library on Saturday, January 20 at 2 p.m. as part of their Writers LIVE series. Others may be at a library or bookstore near you soon!
---
Disclaimer: The views and opinions expressed on our blog do not necessarily reflect the views or position of Maryland Humanities or our funders.