March 21, 2018
by Allison Tolman
for the Maryland Humanities Blog
The term "archive" is most often associated with a large collection of historical records, but an archive can be a repository for any kind of historical collection.  At the Maryland Historical Society, our Fashion Archive holds over ten thousand articles of clothing and accessories spanning four centuries.  We use the Fashion Archives to tell stories from Maryland History, and we read our garments like someone might read a document in a traditional archive.
We can learn a lot about a person through their clothing.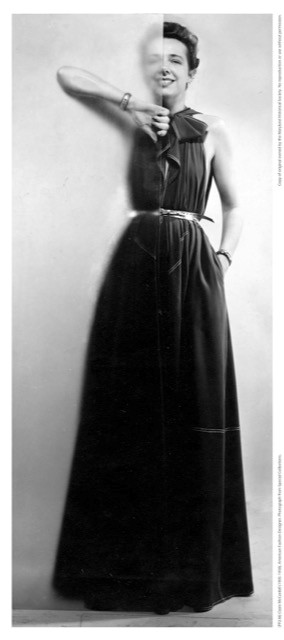 Take, for example, the pale pink evening gown designed and worn by Claire McCardell from the 1940s.  Claire McCardell (1905-1958) is a Frederick-born fashion designer who challenged the then-standard practice of copying French couture designs.  Instead, she created functional, easy-to-wear dresses that helped to shape "the American Look".  McCardell believed that American women like her, wanted to be comfortable while looking good. As she put it, why wouldn't other women want to wear the clothes that she herself wanted to wear?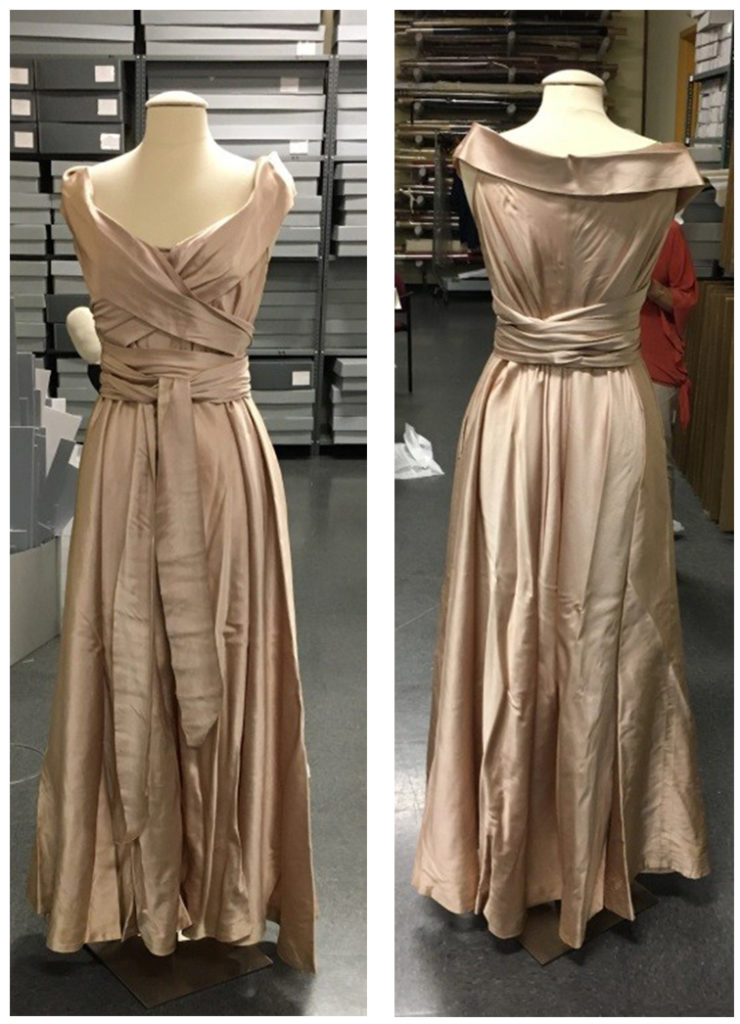 This dress, designed and worn by McCardell proves that she was true to her word.  Claire clearly loved this dress as it is well-worn.  The hem is dirtied and damaged from dragging the floor, and there are multiple repairs to the skirt and underarms, showing that she wore the dress many times.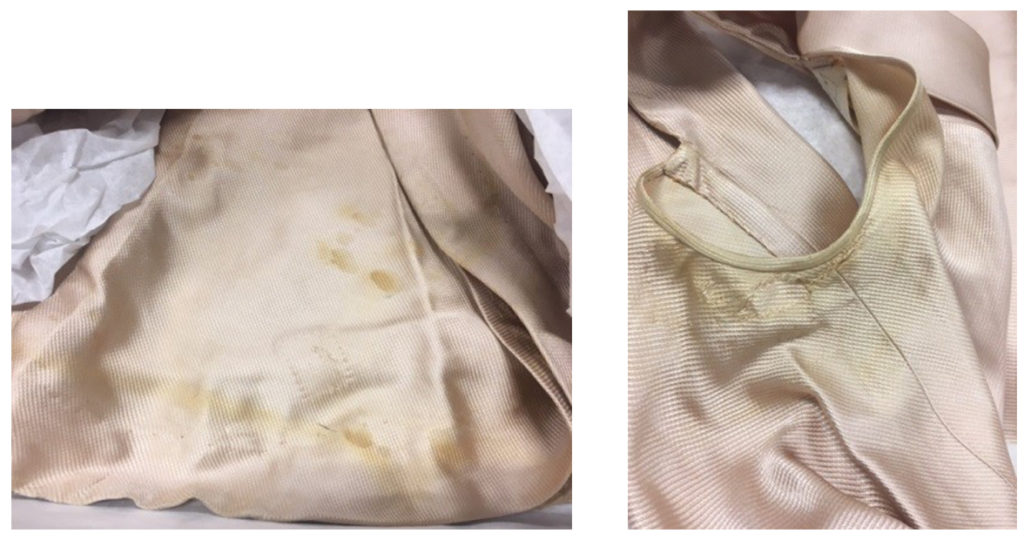 While she didn't reproduce this design for sale, it features several self-named "McCardellisms," a term given to iconic design elements.  With this evening gown, the pockets and yard-long sash are classic McCardellisms. The gown has pockets because McCardell believed womenswear should have pockets just as menswear did, and so she put pockets in every design, including dresses.  As she commented, "Men are free of the clothes problem.  Why shouldn't I follow their example?"  Claire also knew that every woman's body was different and that a dress should work for different body types.  Using yard-long sashes, McCardell's designs allowed women to create their own waistline that flattered their shape.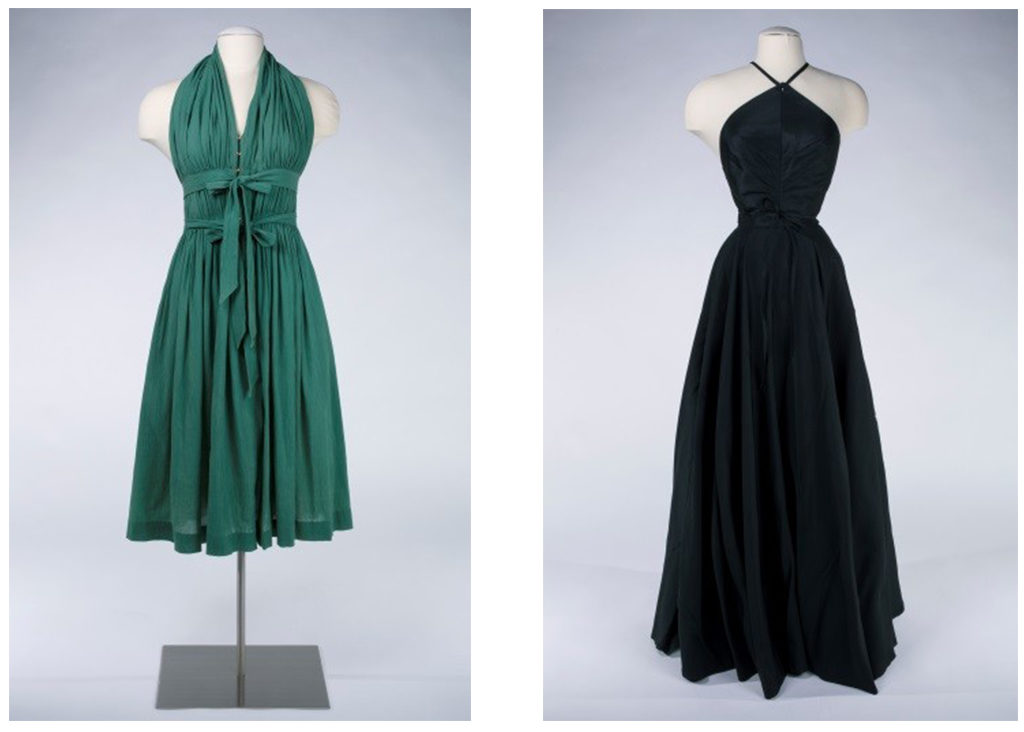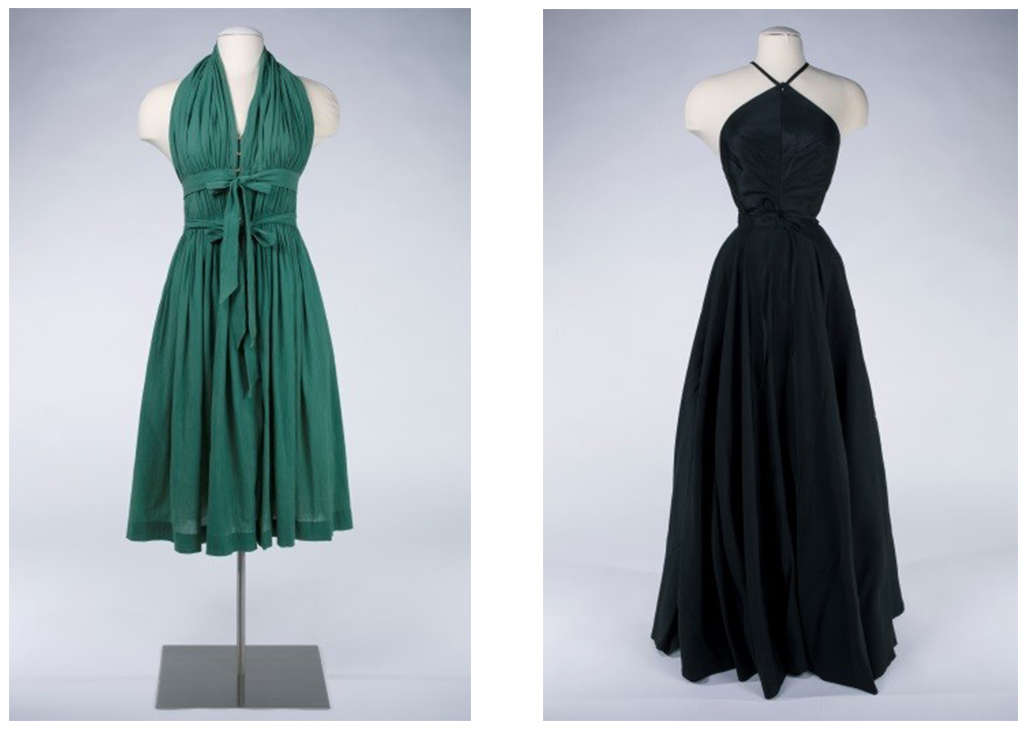 The dress doesn't need to be made and worn by a famous fashion designer however to tell an interesting story.  This child's dress from the Civil War has an interesting story to tell, though the wearer is unknown.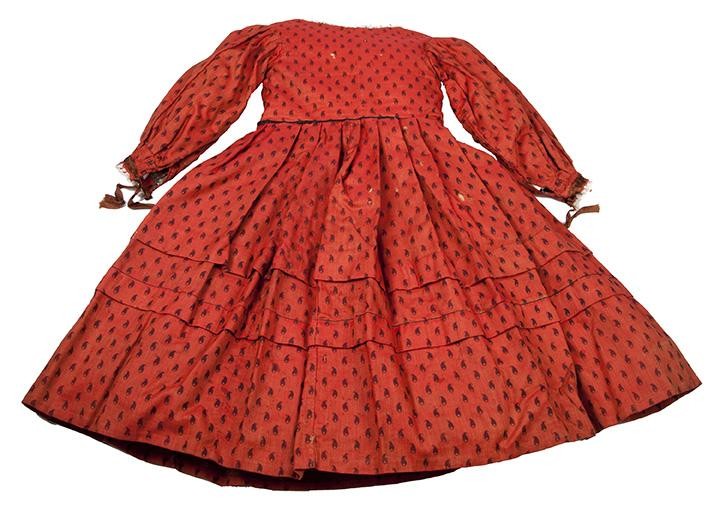 From first glance, this may appear to be an ordinary child's dress.  The back and sleeves close with string which allow for the child to grow without having to immensely alter the dress.  Turning the dress inside out, we can learn even more about the family.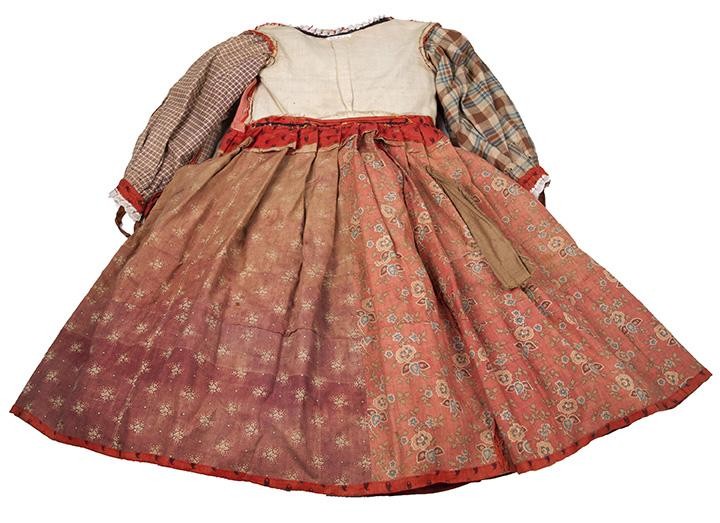 The dress has been let down at the waist, showing that dress was worn over several years or by several family members.  The most interesting part however is that the dress is lined with five different fabrics!  The mother lined the gown to keep the child warm, but instead of buying new fabric to line the gown, she used bits of fabric left over from other children's dresses or her own and pieced them together.  This may seem like common sense to some—the lining wouldn't be seen by anyone and it would be just as warm as using a new pretty fabric, however it was not a common practice.  This mother was acting frugally in a time when materials may have been harder to come by.
Clothing, even decades or centuries after it was worn, has a narrative to tell.  Using close examination, we can uncover untold stories from Maryland's history through the people who lived it.
---
References:
Yohannan, Kohle, and Nolf, N. (1998). Claire McCardell: Redefining Modernism. (Henry N. Arbams, Inc: New York).
---
Allison Tolman is the Associate Curator of the Fashion Archives and the Chief Registrar at the Maryland Historical Society. Allison has a BA in Art Conservation and Art History from the University of Delaware and a Masters in Museum Studies from Johns Hopkins University. After beginning her career in conservation, Allison studied collection management and began work as the Registrar at the Maryland Historical Society(MdHS). Over the last three years, she has helped catalog, preserve, and interpret the Fashion Archives collection at MdHS, telling stories from Maryland's rich social history through clothing. 
The Maryland Historical Society also runs a Fashion Archives blog, where they tell stories from Maryland history through their collection on a bi-weekly basis. You can find it here: http://blog.mdhs.org/costumes
Disclaimer: The views and opinions expressed on our blog do not necessarily reflect the views or position of Maryland Humanities or our funders.