March 14, 2018
Traditionally, scholars trace the emergence of the first black woman to pick up a pen and write to poet Phillis Wheatley, who published a book of poems called Poems on Various Subjects, Religious, and Moral in September 1773. However, I'd like to trace another current in the development of black women's writing— the black woman's diary. The black woman's diary is not separate from any other woman's diary. However, the black woman's diary is evidence that black women used diaries—ranging from loose scraps of papers, account books, log books to books with lock and key and spiral notebooks — as a room to reflect, to resist, to emote and to create.
Patricia Bell-Scott asserts black women's "diaries and journals have been lost through sabotage, and the desire to conceal has been strongest when the writer has ignored social conventions or taboos. Thus, our personal writings … have rarely been published" (Bell-Scott 18). Infrequent publication of black women's diaries points to four published diaries in sixty-one years although many have been discovered. For example, in 1953, Charlotte Forten's journals dated from 1854-1892 and 1865 to 1885 were published as the first black woman diarist. One hundred and one years later, in 1984, the second black woman's diaries, Alice Dunbar-Nelson, ranging from 1921-1931 were published, followed by the publication of Ida B. Wells's diaries in 1995, eleven years later. Her diaries spanned from 1885 to 1930.  In 2014, nineteen years later, two translations of Emilie Frances Davis's pocket dairies were published. With the discovery and recovery of each diary a new testimony about black women's lives blossom; because, although diary writing is for all women, not all women are equal.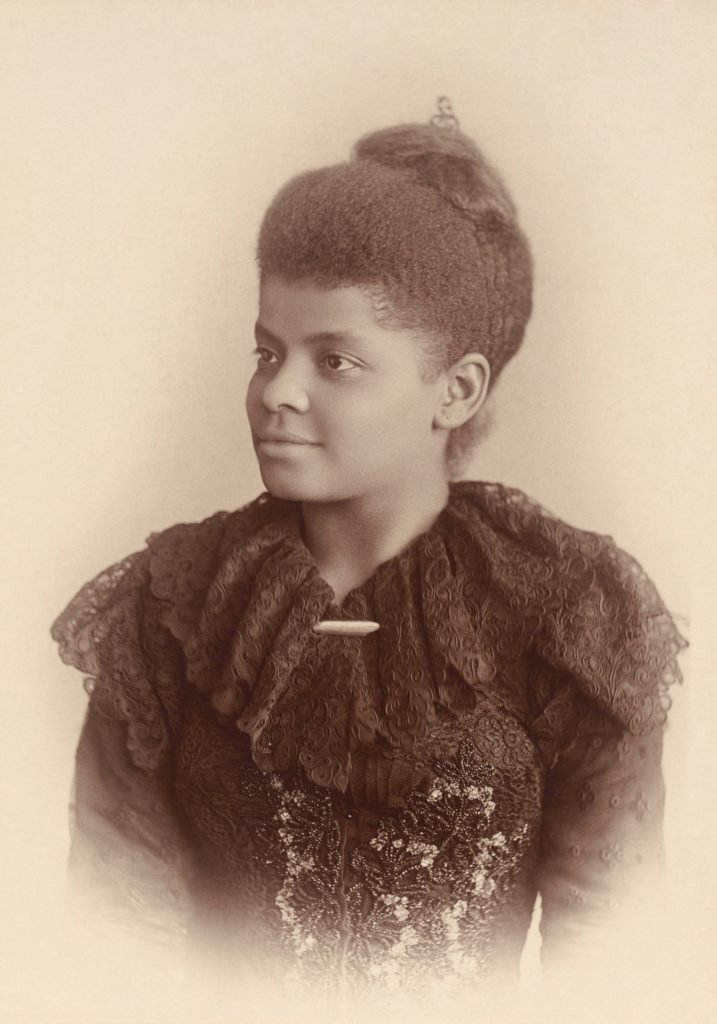 As a black woman diarist of three decades, I grappled with white scholars, historians, and diarists' excluded works of black women in the legacy of diary writing. (The exclusion includes black men, but this essay celebrates Women's History Month.) I desired to find diarist who looked like me. My search for black women diarists began in 2002, first as self-appointed studies, then throughout my doctoral program. I found several black women keeping diaries, notebooks, and journals throughout the eighteenth, nineteenth, and twentieth century.
Scholar and historian Henry Louis Gates, Jr. attributes this exclusion to the history of Western literature and its criticism that the place of text written by the other—African, Chinese, Latin American, female, or Yiddish authors—has an "an invisible quality," and remains, until recently, a "silenced and suspended" discourse in the study of literature, Western literature, or comparative literature.  Prominent Enlightenment thinkers such as Kant, Hume, and Hegel theorized that to write is to show "visible sign of reason," (Gates 8). According to Kant, that reason and writing did not exist amongst black people, because they were "lower in mental capacities than all other races" (Kant qtd. in Davis and Gates xxviii). Nevertheless, Emilie Frances Davis (1842-1899) maintained three pocket diaries dated January 1, 1863 to December 31, 1865. Within those pages, she practiced her French and German, sometimes using French and German words in her entries, such as "Yesterday, quite a remarkable au courant meeting at Mrs. Rivers. …" Au courant is aware in French. In another entry, she wrote bon, meaning good in French, "…After the sermon, the bridal parties came in and were married. I expected to hear some objections, bon, not a word" (43).  She used the German word fralerne to refer to a young woman, "… We went to call on the Fralerne and Mrs. Read, then went down to the Proctoring." Her diary demonstrated that she also wrote, sent, received and read letters from friends.
Margo Culley points to the exclusion based on the ideology of "refinement" that shaped the authorship of who did and did not keep journals regarding class, race, and gender (4).  Black women's dairy writing constitutes a unique type of expression that is resistant to marginalizing based on race, gender, and class. The black woman's diary is the key to self-understanding, to claiming her humanity not as an object of other people's observations but as a subject with her narrative as truth. In the words of Claudia Tate, "By and large black women writers write for themselves, as a means of maintaining emotional and intellectual clarity, of sustaining self-development and instruction. Each writer writes because she is driven to do so, regardless of whether there is a publisher, an audience or neither" (xviii).
Charlotte L. Forten (1837-1914) maintained five diaries from the age of sixteen until forty-eight, dating from 1854-1892 and 1865 to 1885. Geneva Cobb-Moore describes "Journals of Charlotte Forten" as a hybrid of diary, autobiography, and race biography. Forten's diary "is located within familial, social and historical frameworks which illuminate how this well known, African American woman dealt with issues of race, class, gender, and self" (Bunkers 17). In her 1862 diary, Forten recorded her five-month stint participating in the Port Royal Experiment, a social experiment to train and educate thousands of abandoned slaves. The abandonment left many illiterate and untrained because they lacked contact with civilization on the sea island where they lived. Forten described her arrival and experience with freed people on St. Helena Island, South Carolina. Her entry reflected her first impression of the people as "contraband" and "specimens" as though they were a type of species prohibited by law for exporting. Her entry marked a moment of reawakening her senses to another part of the devastation of slavery. Forten's diary exposed the humanity of the people. She  wrote about their wedding attire, church sermons, and songs children sang "they sang beautifully in their rich, sweet, clear tones…" (243).  Her private writing transformed into an essay published in the May and June 1864 Atlantic Monthly as "Life on the Sea Islands."
Mary Virginia Montgomery (1849-1902) of Vicksburg Mississippi maintained her diary from January 17, 1872, to December 28, 1872. Her diary reflects private lessons such as singing, playing the piano and horse riding, and literary and educational pursuits: chemistry, American History, zoology, and her readings of the Ten Commandments, and poetical works of Sir Walter Scott. Her diary chronicled rare activities for a young black woman living a comfortable, busy life on a postwar former Mississippi slave plantation (Logan 6). Her diary had "cheerful" reflections with few worries about finances and family and race. She understood her way of life not based on logic or religious beliefs but her understanding of what was right.
Twenty-year-old Laura Hamilton Murray's diary illustrates a consciousness of time passing, a mark of temporality. Ohio born diarist (1864-1898) was six months pregnant, fourteen months married, and miles away from her family when she started reflecting on her life. Laura and her husband, Freeman, moved to Alexandria, Virginia—approximately five hundred and fifty miles from Ohio. Freeman was employed in the War Department's Pension Division in Washington, D.C.  From that moment of migration, Laura chronicled moments of time passing —February 1885 and February 1886.
Her first diary entry marked a moment of the legalization of a personal relationship: "We have been married 14 mos today, Six days later she wrote "Inauguration day. Six days later, she showed concern for her nation, she wrote: "Went to Washington on ten Oclock train, saw president going to Capitol to take oath." Inauguration Day marked the beginning of Grove Cleveland's presidency, in which Murray participated. She also recorded awaiting the arrival of her baby. Murray's ritual of chronicling time passing supports Cully's assertion that a diarist keeps a diary when "marriage, travel, and widowhood are occasions creating a sense of discontinuity of self—I was that now I am this, I was there, not I am here…attempting to preserve continuity seemingly broken or lost" (8). Murray kept a time stamp on her marriage, on March 19 she penned, "One year today I landed here, a bride of eleven wks., I was homesick and how I wished for Mamma." Murray reported on stages of her pregnancy also show a "sense of discontinuity of self": March 6: I am six quite large, and I am afraid if I go out remarks might be made; My time draws near (Sterling 473-475).
For Murray, the phrase "as time draws near" reflects giving birth as well as untimely death. The diarist mentioned death approximately seven times. She feared death, for her baby, her husband, and self. After giving birth, Murray became concerned about her health based on the function of her breast. Her fears were real. After birthing two more children, Laura died at thirty-four years old.
These diaries penned by black women in the eighteenth, and nineteenth century supports Gates' argument: "Without writing, there could exist no repeatable sign of the workings of reason, or mind. Without memory or mind, no history […][.] Without history, no 'humanity'" (11; emphasis original).  Even Ida B. Wells understood this concept, penning in her diary: "I am writing myself into history and recording history for the younger generation, a history of horrors of lynching" (Wells-Barnett 34).
The discovery and recovery of black women's diaries leaves a legacy of their personal and private realities that evoke their experience and preserve their memory.
---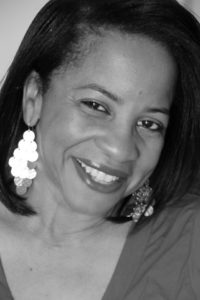 Angela R. Hooks has defended her dissertation, and anxiously awaits her May 2018 graduation from St. John's University to officially be Dr. Hooks.  She teaches composition and literature. Her literary musings have appeared in African Notes, Vol. 40, Underground Writers, Balanced Rock: The North Salem Review of Art, Photography and Literature, Virginia Woolf Miscellany and Noise Medium.
---
Disclaimer: The views and opinions expressed on our blog do not necessarily reflect the views or position of Maryland Humanities or our funders.
---
Sources:
Bell-Scott, Patricia. Life Notes: Personal Writings by Contemporary Black Women. Ed. Bell-Scott, Patricia. W.W. Norton & Company, New York. 1995.
Bunkers, Suzanne L, and Cynthia Anne Huff. Inscribing the Daily: Critical Essays on Women's Diaries. Amherst, University of Massachusetts Press, 1996.
Ray Allen Billington, "A Social Experiment: The Port Royal Journal of Charlotte L. Forten, 1862-1863.," The Journal of Negro History 35, no. 3 (July 1950): 233-264.
Christian, Barbara. Black Feminist Criticism: Perspectives on Black Women Writers. New York, Pergamon Press, 1985.
Culley, Margo A Day at a Time: The Diary Literature of American Women from 1764 to the Present., The Feminist Press. New York. 1985.
Gates, Henry Louis. "Writing "Race" and the Difference It Makes" Critical Inquiry, Vol. 12, No. 1, Autumn, 1985, 1-20. The University of Chicago Press. JStor.
Hooks, Bell. Remembered Rapture: The Writer at Work. 1st ed. ed., New York, Henry Holt, 1999.
Sterling, Dorothy. We Are Your Sisters: Black Women in the Nineteenth Century. 1st ed. ed., New York, W.W. Norton, 1984.
Wells-Barnett, Ida. The Memphis Diary of Ida B. Wells: An Intimate Portrait of the Activist as a Young Woman, Ed. Decosta-Willis, Miriam, and Wells-Barnett, Ida, 1862-1931. Foreword, Mary Helen Washington. Afterword, Dorothy Sterling. Massachusetts. Beacon Press, 1995. 1-240.
Whitehead, Karsonya. Notes from a Colored Girl: The Civil War Pocket Diaries of Emilie Frances Davis (Women's Diaries and Letters of the South). University of South Carolina Press. Columbia, South Carolina. 2014.